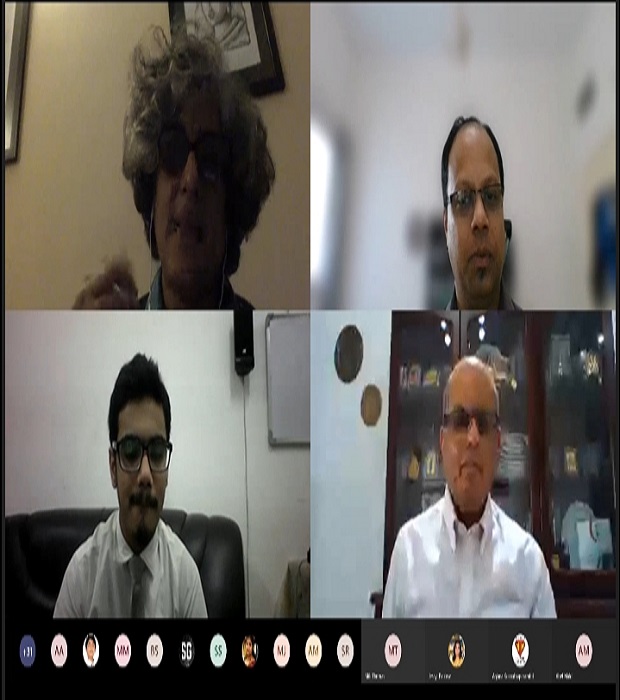 Creative Writing Workshop with Ms Shobhana Kumar
25 June 2020
25th of June 2020, the students of Our Own Boys' Sharjah were blessed and privileged to have the grand opportunity of hosting and interacting with the renowned author Ms. Shobhana S Kumar in an engaging workshop held by the OOB Literary Club on the online platform of Microsoft Teams. Some of the highlights of the collaborative workshop were:
The workshop kicked off with the keynote guest speaker Ms. Shobhana Kumar being introduced to the audience which was followed by the students introducing themselves and also speaking about their writing backgrounds which would soon evolve into a vibrant session.
The workshop took a creative and engaging form when Ms. Shobhana shared about her writing experiences, preferences, genre and her own perspective towards contemporary poetry and writing. Many views were exchanged by the students on the same topic, later to become a base idea for the entire workshop.
The audiences were then engaged in an exercise where our guest speaker presented a few prompts and ideas for the students and teachers to build upon and create a literary piece of their own which they would later share with everyone. Many hidden and budding talents were uncovered, when few students and teachers put forward beautiful extracts of poetry and articles which were well received and appreciated.
The workshop soon became even more engaging when the audience was familiarized with the concept of 'Spine Poetry'. The new concept was part of yet another exercise and the participants were asked to create their own micro poetry using the same. This challenge was enthusiastically accepted by most students and teachers who were more than eager to share their very own one line spine poetry they had created with the books available at home.
This was then followed by a productive and informative open forum where the students expressed their curiosity to learn more about diverse writing skills, peep into the life of a writer and pursuing writing as a career. The students and teachers were truly inspired by the motivational thoughts shared during the session.
The workshop finally concluded with our Honorable Principal and CEO, Mr. Srivalsan Murugan sharing few inspirational views with the audiences and Ms. Shobhana being presented with a token of appreciation in the form of her portrait made by one of the Literary Club members, Johan Geo and the deliverance of The Vote Of Thanks.