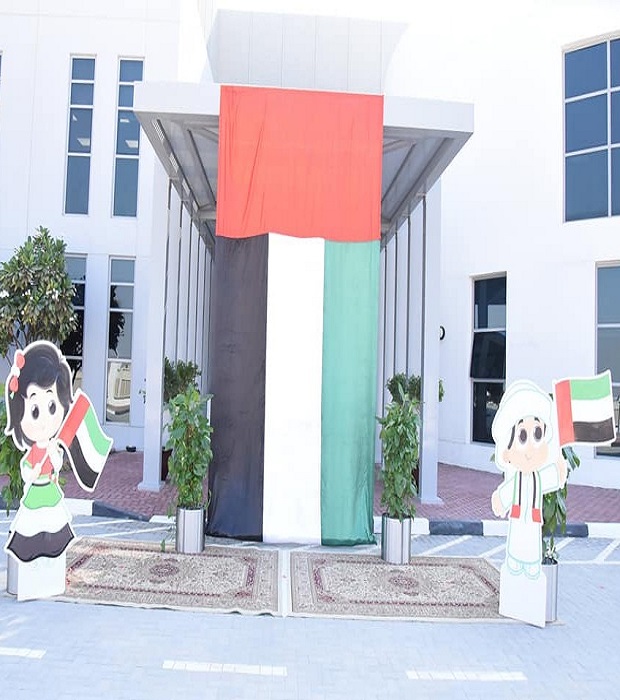 Flag Day Report
03 Nov 2020
Raise it High, Raise it Proud!
"A flag is not a mere cloth, it represents the country and hence represents us". The underlying ethos of this statement was brought forth through the Flag Day celebrations as the UAE Flag- the symbol of pride, loyalty and belonging , was observed with much pomp and gaiety, bearing in mind the Covid 19 protocols. At the stroke of 11 a.m. the Principal & CEO Mr. Srivalsan Murugan hoisted the National Flag in the presence of the Senior Leadership and Management team, administration staff and student representatives. The event was held near the main entrance of the school.
Presentations highlighting the significance of the occasion and the symbolism of the flag echoed across the entire school. A plethora of activities was organized to reiterate the unifying bond of the nation. Collaborative sessions held by Arabic and Social Science teachers enhanced the depth of learning. The celebrations truly resounded with these words, Raise it high, Raise it proud!