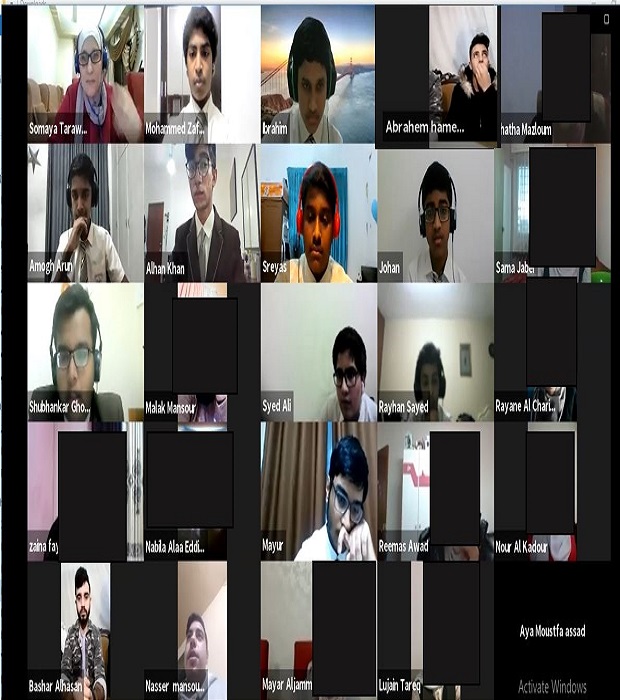 Generation Global Arabic Video Conference
17th Dec,2020
17th December,2020
Participating schools –
1)
Our Own English High School, Sharjah Boys'
2)
Al Hassad School (Jordan)
3)
Al Wahda Group -1 (Lebanon)
The Video conference started at the scheduled time with a warm welcome by the facilitator Ms. Somaya Tarawne. The students contributed to a fascinating discussion about wealth, charity & poverty. Each group was asked to describe ways in which they felt healthy or poor. Several students suggested that 'spiritual wealth' such as peace, families, friends etc. are more important than 'material wealth'. The students asked a number of thought provoking questions such as-
-
COVID-19 and how it affects poverty among the vulnerable
-
Can Charity make this world a better place?
-
Dealing with people who only consider money as wealth
This led to a rich and passionate exchange about the nature of effective charity.
The conference concluded with noteworthy takeaways such as- being wealthy is not the same as having more money and that deeds which make people feel better by speaking and listening to them could also be considered as charity.