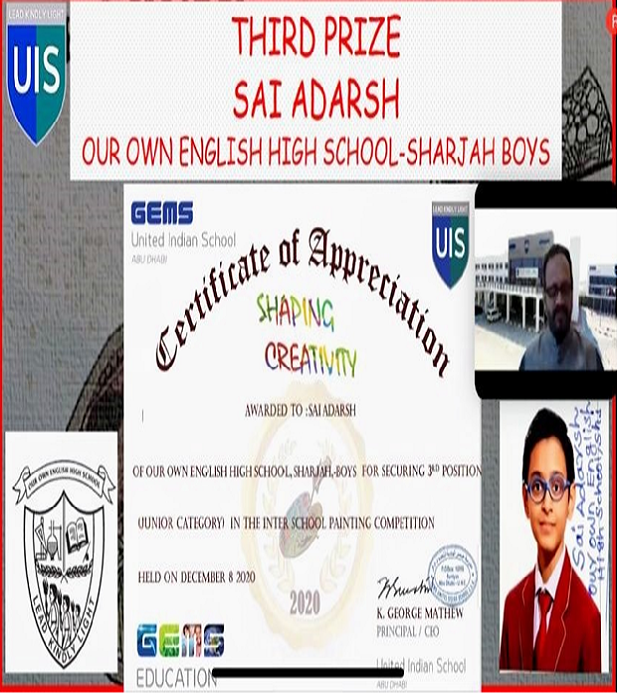 OOB Artists Shine At The Inter –School Online Painting Competition
12th Dec 2020
GEMS United Indian School conducted an Online Painting competition which was held on Tuesday, December 8, 2020 through Zoom link . Six students from our school participated in Category 1 – Grades 5 to 8 SAI ADRASH-8D,THEOPHIN BIJU JOSEPH -7G, MOHAMMED AYAAN MUZAFFAR -6H and in Category 2 – Grades 9 to 12 Benito Benny – 9 F, Ashwin Krishna – 9 J , Dhruv Bose – 11 –E respectively . The topic for Category 1 was Valley of Peace ,medium Pencil shading and For Category 2 topic was UAE 2050 medium Canvas painting ,the time slot given was 1 and half hour.
The announcement of the results was announced on 10th of Dec and our students from Category 1 Sai Aditya of 8 D secured third place and Theophin of 7 G received an consolation prize . Kudos to our students !
The teachers in charge was Mr. Srijesh Kuttikrishnan and Ms. Annie George .