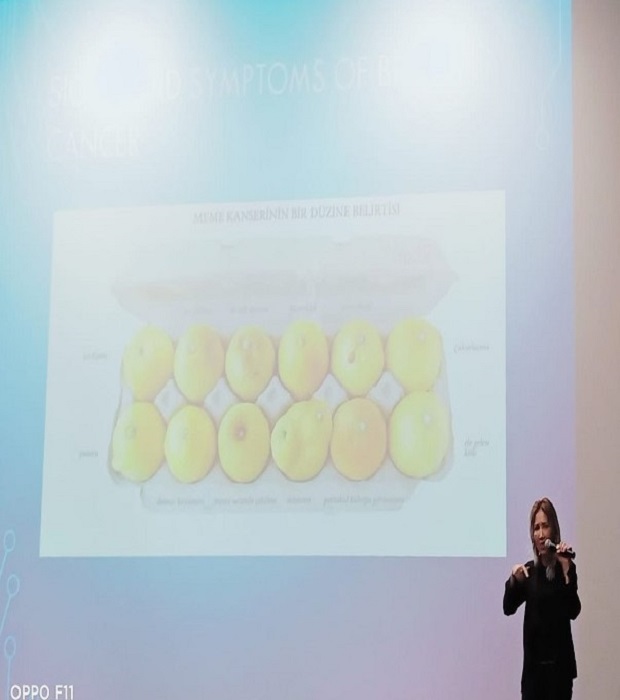 Breast Cancer awareness month
28 Oct 2021
In support of Breast Cancer Awareness month, OOB hosted an interactive educational talk for the female staff at school on the 28 October 2021 from 11:45 a.m. to 1:00 p.m. The seminar presented by medical oncologist Dr. Julide Sagiroglu and the team of NMC Royal Hospital, provided a better understanding of cancer-related conditions and how they can be managed. Topics included - causes of breast cancer, prevention, diagnosis/ treatment options, latest studies and ways to support family/friends who are battling cancer.
The seminar proceeded with a question and answer session, which eliminated the myths about breast cancer and highlighted the facts. Teachers were also taught methods of self-examination and identification of symptoms that help in early detection.
The enlightening session ended with a vote of thanks by the school doctor, Ms. Summiya Qazi followed by general checkup and screening for the entire female staff.