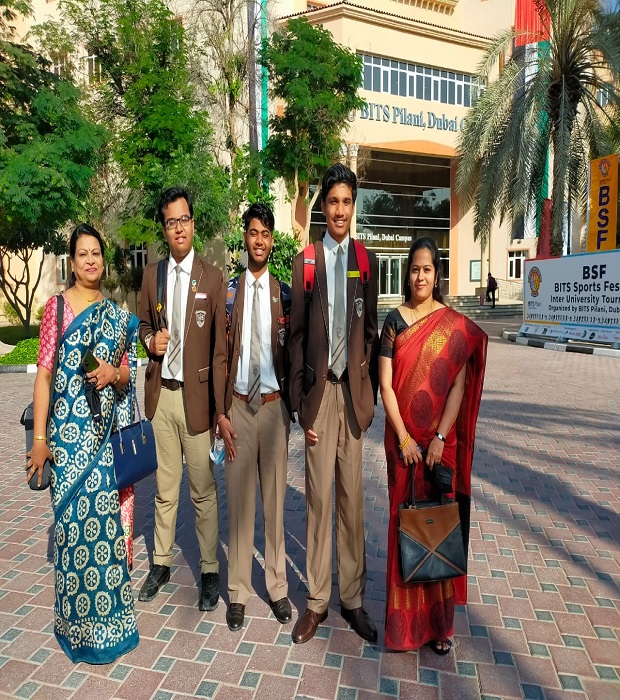 BRIGHT SPARKS FROM OOB AT THE CHILDREN'S INNOVATION FEST 2021
27 Nov 2021
UAE Children's Innovation Fest organized by SIF hosted a multitude events such as Scientific Case Study, National Children's Science Congress (NCSC) research projects, science skit contest, poster making, photography contest, drawing and painting - giving an opportunity to students to showcase their creative and innovative ideas. Students from OOB took active part in the fest and enrolled in various events of their interest.
OOBites bagged the second position in the following events -
• NCSC – National Children's Science Congress (Senior category)
The focal theme of NCSC is Science, Technology and Innovation for a clean, green and healthy nation. Shubhankar Ghosh (12 B) and Mahin Poptani(12 B) presented their project Carbopure – an environment friendly and effective water purification system which helped them secured the second position. In addition, the team gets the opportunity to participate at the NCSC- India.
• Scientific Case Study (Senior category)
Under Scientific Case study, the task assigned was to research and find a viable solution to any pertinent global issue. Harishankar Ranjit Menon(11A), Harshit kumar Saini (11A), Nithin Santhosh (11A) made a detailed research on The analysis of plastic footprint and Marine plastics and bagged the second place. The team was guided by our faculty member, Ms. Lizy Franco.
The winners were felicitated at the ceremony organized on 27th November, 2021 at BITS Pilani, Dubai.