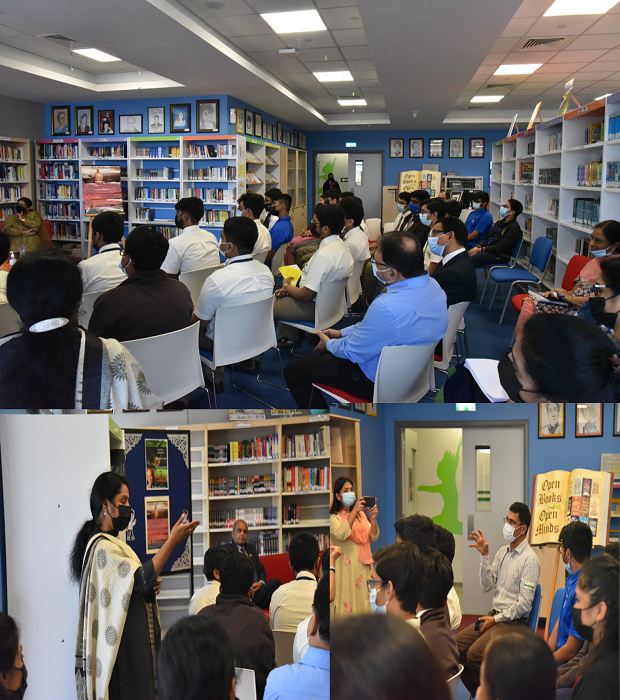 Coffee, Cookies and Conversation with Clarissa
28 Nov 2021
"I never set out to write literature, I set out to tell stories" ― Wilbur A. Smith
The inaugural session of 'Coffee, Cookies & Conversation' was hosted by the Principal & CEO Mr. Srivalsan Murugan, and Guest of the Day, our former librarian, Ms. Clarissa Martins, on the 28th of November, 2021.
The library became the ideal forum of discussion on the legacy of the prolific author, Wilbur Smith – a favourite of many.
The conversation began with the Principal expressing his admiration and affection for the author, and that translates into a common interest with the Guest of the Day.
The Principal read extracts from Wilbur Smith's novel 'Elephant Song', elucidating how his writing leaves one with a churning stomach, and reminisced on Wilbur Smith's role in teaching him more Geography than any course book during his Majors in the discipline.
After the students completed a thought-provoking and in-depth questionnaire, Ms. Martins presented the audience bookmarks featuring the author and his writings, demonstrating her love for the written word.
The conversationalists were eventually treated with Coffee and Cookies to engage informally on all that they had heard and experienced in the discourse.