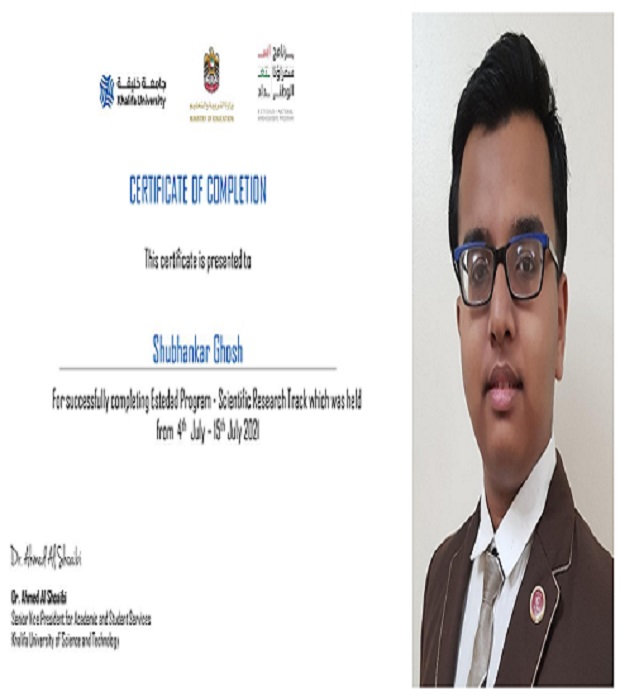 Shubhankar Ghosh (12 B) successfully completed the "Estedad" - the National Ambassadors Program
15 July 2021
Scaling greater heights, Shubhankar Ghosh (12 B) added yet another laurel to his list of achievements through his successful completion of " Estedad" - the National Ambassadors Program( Scientific Research Track) offered by the Ministry of Education - UAE and delivered by Khalifa University, Abu Dhabi. The duration of the programme was from 4 July 2021- 15 July 2021.
"Estedad" , an enrichment and capacity building initiative, the first of its kind in the UAE aims at providing high school students with a brilliant academic record to choose and further their knowledge and skills in the various domains such as scientific research, soft skills, entrepreneurial, leadership, media, and diplomatic skills along with sharpening the tools required to apply for universities.
During the course of the programme, Shubhankar had the unique experience of being able to interact with some of the brightest minds across the nation further motivating him to showcase his best in the tasks assigned.
Way to go Shubhankar! Wishing more accolades your way!