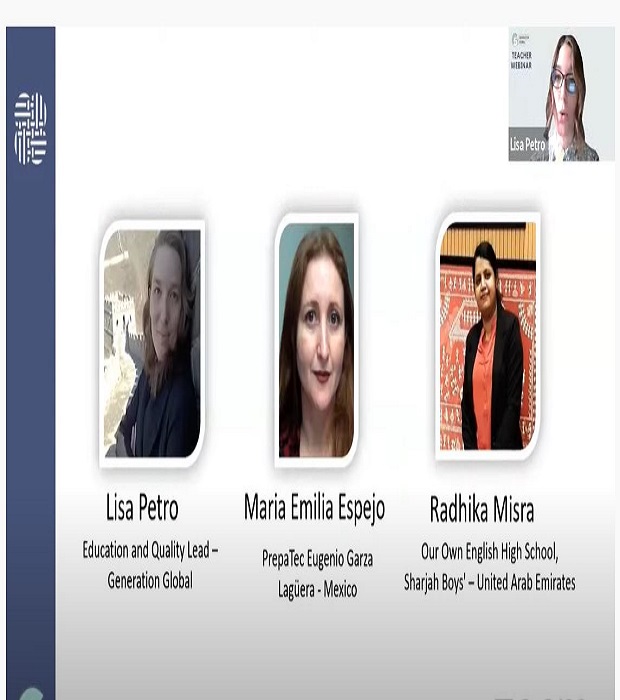 GENERATION GLOBAL TEACHER WEBINAR
23 Feb 2022
Our Own teacher, Ms. Radhika Misra, was invited to discuss her best practices at the first edition of the Generation Global Teacher Webinar, which took place on the Zoom platform on February 23rd, 2022.
Ms. Misra spoke about her experience and how she blends global citizenship and 21st-century skills into her English classrooms.
The webinar, which lasted 60 minutes, was attended by about 300 educators from different parts of the world.