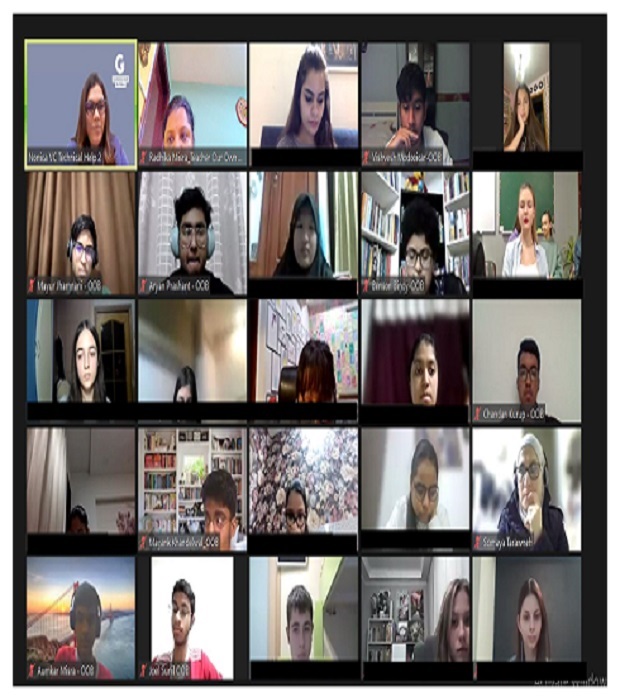 GG VIDEO CONFERENCE
02 Feb 2022
On February 2nd, 2022, 14 pupils from Our Own Sharjah Boys' engaged in a video conference on the topic 'Girls and Women's Rights' with students from Private School Smailyk, Ukraine and GD Goenka Public School, New Delhi.
VC began by defining women's rights before discussing how individualism plays a key role in understanding them. Students began to discuss their thoughts on women's rights, exchanging ideas about how they saw women's status and the obstacles they confront. They recounted personal experiences of being neglected or appreciated, and then moved on to issues that piqued their attention, such as what laws or programs exist in Ukraine to assist women, and how they felt about it.
The seminar was quite informative, and each response was unique. Both parties expressed their viewpoints and ideas on the subject. Numerous students provided their personal perspectives on women's roles in their respective communities or neighborhoods. Excellent comments were presented and rebutted, and overall, it was a thought-provoking video conference that shifted perspectives.
Participated Schools:
1. Our Own English High School Sharjah Boys'
2. Private School Smailyk, Ukraine
3. GD Goenka Public School, New Delhi