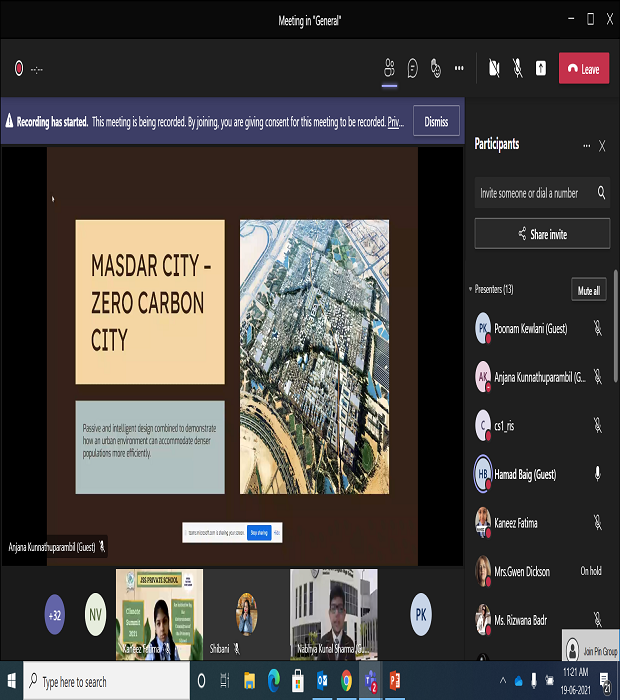 INTER-SCHOOL CLIMATE SUMMIT
19 June 2021
The inter-school climate summit, hosted by JSS Private School, was a student-led initiative for students of grades 4 and 5 to come together to present ideas on how the future generation can bring about a change to one of the very serious problem affecting humanity - Climate Change. Having provided a forum for the students to voice their opinions and analyze the environmental challenges faced by various countries, the goal of the event was to inspire students to take an urgent action.
The team of OOB comprised of:
• Hamad Aamir Baig
• Nabhya Kunal Sharma
The sustainable champions of OOB led the conference and presented on the key topic Air and Water Pollution in the UAE on the below mentioned grounds:
• Identified and analyzed the environmental challenges faced by the UAE
• Suggested effective strategies to overcome the identified challenges
• Explored the impact of precautionary strategies implemented by the nation
• Further reinforced the values of adaptability, resilience and shared responsibility for a better future
The summit featured and consolidated the ideas shared and further inspired the teams by inspiring the sustainability champions to take an urgent call.