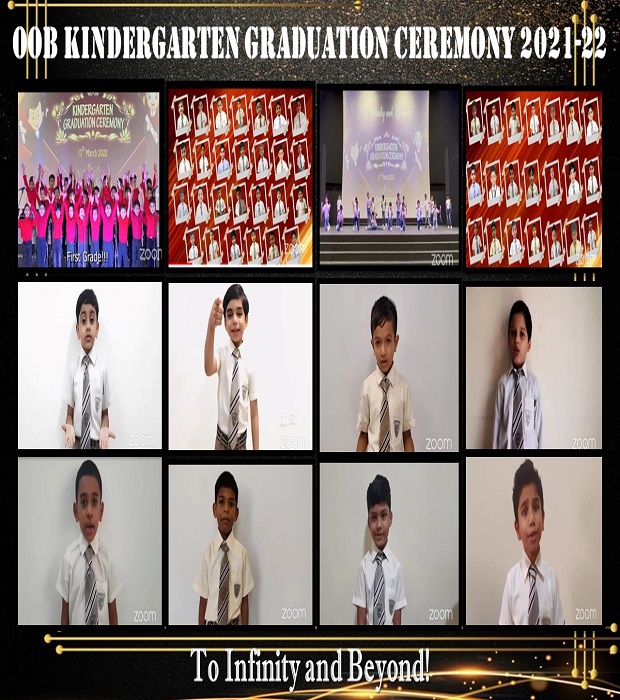 KG2 Virtual Graduation Ceremony (2021-22)
17 March 2022
The KG2 Virtual Graduation Ceremony aptly titled 'To Infinity and Beyond' was a momentous occasion for the department. This event was held virtually via YouTube on 17th March 2022.
The occasion celebrated the culmination of an eventful year gone by, through a beautiful presentation that showcased all the wonderful things achieved by our kindergarteners in the year. Despite its presentation on a virtual platform, it still radiated the vibes and excitement as that of a live one! Valedictorian speeches, a student song and dance and a personalized message from each class teacher along with some truly inspiring words by the Principal and CEO Mr.Srivalsan Murugan made it a memorable ceremony. Two of our tiny tots from KG 1 also spoke in honour of their graduating seniors. The teachers and a student from Grade 1 eagerly welcomed the new champs to their new learning arena.
The graduation ceremony acknowledged their transition from the colourful and playful cocoon of Kindergarten to the exciting atmosphere of the Primary. It was indeed a ceremony to cherish for a long time to come.