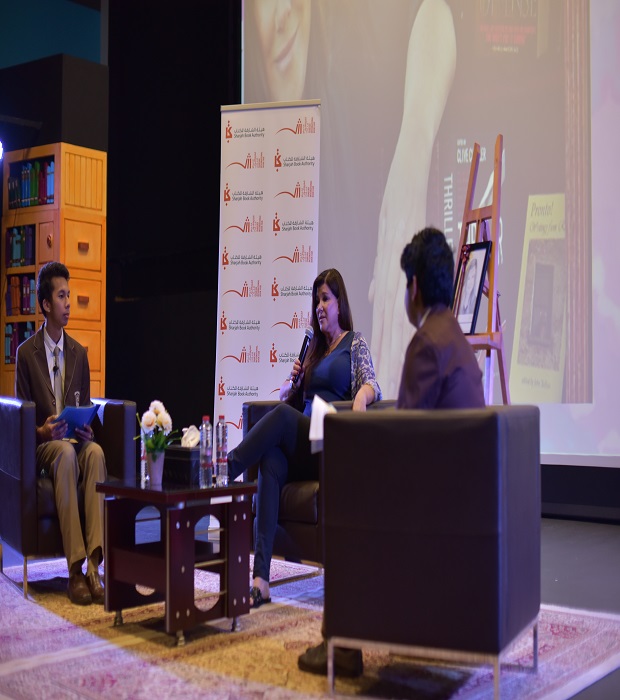 In Conversation with Kathleen Antrim
09 Nov 2021
On November the 9th, 2021 OOB bore witness to yet another edition of its famous talk-show series - 'In Conversation With.' This colloquium was a thinking hub of deliberation and discussion on various topics that confront the students of today.
This year's effervescent interactive edition of the event was graced by the presence of Ms. Kathleen Antrim under the auspices of SIBF. Ms. Kathleen Antrim is mighty accomplished in her diverse range of work. Ms. Antrim – hailing from the US, is the award-winning author of the best-selling political thriller titled 'Capital Offence.' She truly epitomises what it means to be a lover of the language.
The exceptionally delightful session that it was, gave the attendees the opportunity to get to know more of her. She shared fond memories of the times when she realised that she was destined to be an author. The trials and tribulations she had to endure whilst her path to fame, her advices, tips and tricks on how to go about writing thrillers and mastering the art of writing, not only enlightened budding writers but also kept the audience enraptured.
The event that was organized by the Drama and Literary Club, was attended by the members of the Literary club, the Debating society and students from classes 9 – 11. All the members of the SLT and SMT further graced the event with their esteemed presence.
True to the ideals of OOB, this was yet another great avenue for knowledge. In conclusion, this event truly exemplified the values of SIBF and the EXPO 2020 - 'Connecting minds, creating the future!'