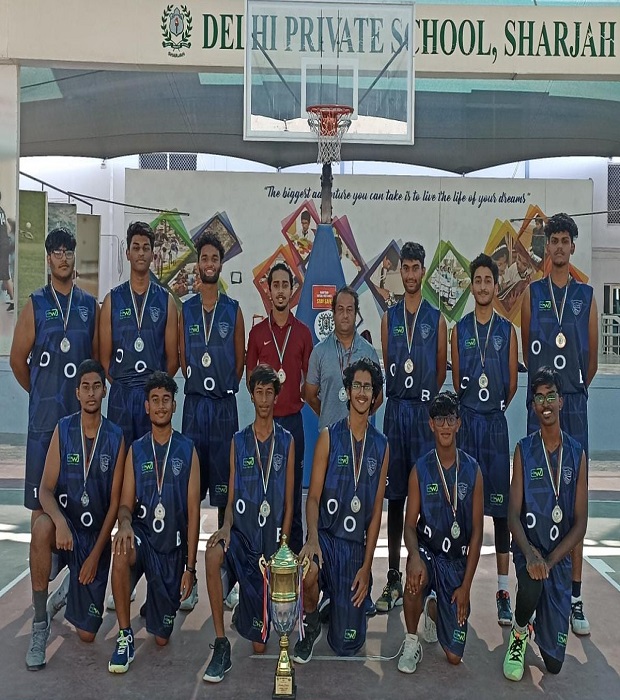 Our Own U-19 Basketball Team are on a roll!
7 Nov 2021
The team bagged the runners-up trophy at 'The Sandeep Batavia Memorial U-18 Interschool Basketball Tournament' hosted by Delhi Private School, Sharjah. The team displayed their valiant effort and high spirits, going on a 4 game win streak, defeating Gems Modern Academy: 49-08, Delhi Private School Dubai: 34-20, Saint Mary's Catholic School: 20-0 (walk over), finishing as the pool toppers in the league stage. In the semifinals, our team won by a score of 71-56 against The Winchester School, Jebel Ali. On 7th November, 2021, we played the finals against Saint Mary's Catholic School Dubai. Despite trailing by 15 points at half time, the team put up a strong performance, cutting the deficit to 5 points, finishing a nail biting match at 68-73 in the favor of Saintz.
Aron Mathew Joseph of 12-B was declared as a most promising player of the tournament.