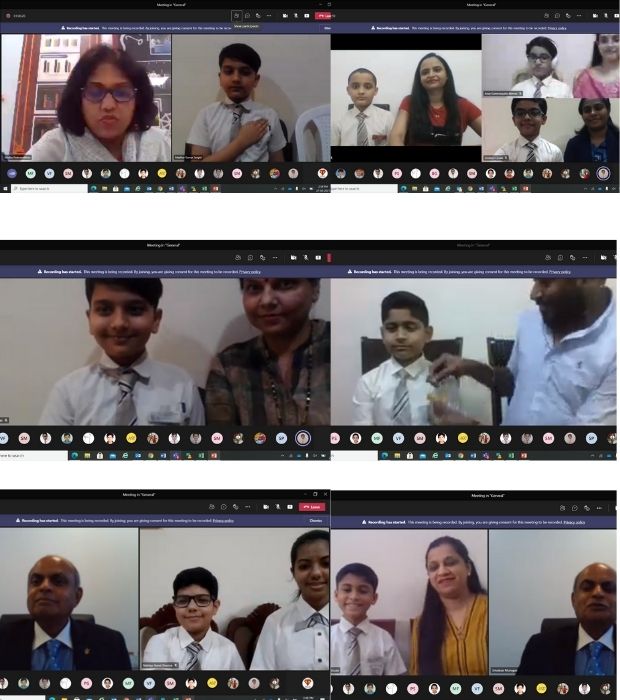 PRIMARY VIRTUAL PREFECT INVESTITURE CEREMONY
27 May 2021
"Good leaders are trailblazers, making a path for others to follow. Leadership is the capacity to translate vision into reality and leaders are the role models who inspire the followers and motivate them to reach the pinnacle of success".
OOB, in its quest to unlock & inculcate leadership qualities in students, organized the virtual investiture ceremony for the academic year 2021-22, on 27th May 2021.
The day brought with it a lot of celebration and excitement for the OOB Primary family as the newly elected officers of Primary school were vested with their badges of honour. Each leader stood tall and proud, prepared to shoulder the responsibilities with vigour, zest and new-found passion.
The leaders were solemnized by the oath where they promised to uphold and follow the principles of the school. Our Principal Mr. Srivalsan Murugan addressed the zealous trailblazers about the important qualities of a virtuous leader and the significance of being a pioneering pathfinder.
The Head Boy, Nabhya Sharma, vowed to guide and serve the student council to the best of his abilities and support the fresh and young frontrunners till the finish line. Glenn Charli, the Primary Sports Captain, won all hearts with his assurance of commitment to the school and the wider community.
The event was a grand success with the proud parents and the beaming members of The OOB Student Council 2021-22 highly appreciative of the day's proceedings and carrying home sweet reminiscences.