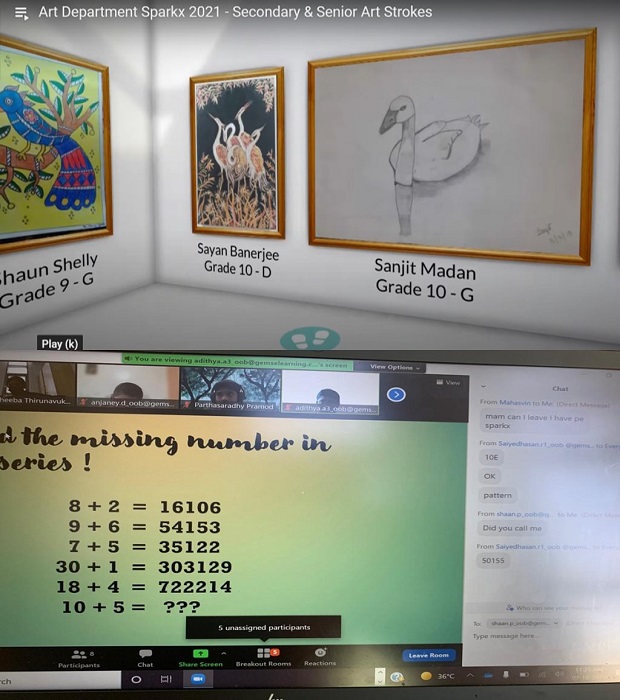 SparkX 2021-The Virtual World Of Infinite Possibilities…
7 Oct 2021
SparkX 2021, which took place virtually on the Zoom platform on October 7, 2021, was a huge success in every way. Harshal Bini, the Head Boy, delivered the welcome address. This was followed by a welcome address by Mr. Srivalsan Murugan, the Principal, and CEO of OOB who formally welcomed the Chief Guest, Lieutenant. General Zameer Uddin Shah, and invited him to address the audience. The event began with a musical performance by 'Our Own Rhapsodians' who sang the official SparkX 2021 theme song.
The event brought together projects and exhibitors from all sectors for the first time in SparkX's 10-year history. Expert presentations from academics with years of experience in each discipline were designed to pique students' interests and motivate them to achieve their goals.
Three inter-school tournaments were also part of the SparkX 2021 concept. SparkFlix, MindSpark, and Complex Route featured a variety of unique entries from emerging innovators across the country.
Team SparkX also hosted a flash photo competition for 'Our Own Boys.' Ms. Sindhu P Nair, Vice Principal, addressed the audience and announced the winners of the Flash Photography competition.
Speaking on the occasion, Mr. Michael Guzder, Vice President of GEMS Education, expressed his gratitude to the organizers and students for the outstanding presentation of talent.
At the close of the event, Abel Makil, Sports Captain, offered the Vote of Thanks and promised to continue the SparkX tradition with the same zeal and enthusiasm.