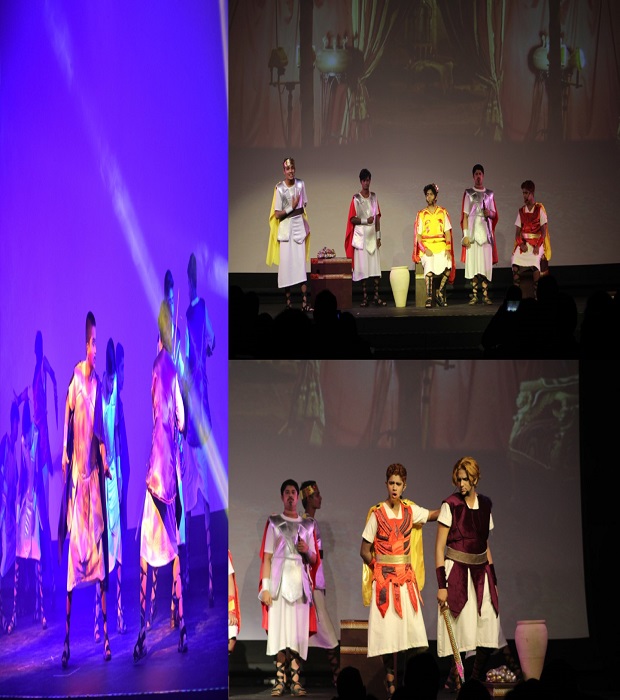 ANNUAL SCHOOL CONCERT – TROY FALL OF A CITY
04 Dec 2021
Adapted from Homer's Iliad, our magnum opus home production, Troy: Fall of A City, staged at our own campus received rave reviews. The play based on bravery, treachery and admiration won all hearts for its powerful histrionics by the young thespians.
The colossal team effort created history in 14 days and 38 working hours with 84 students, 45 teachers and 6 ancillary staff along with the leadership and administration team!
Troy's mellifluous songs, powerful audio-visuals and stellar standards, was unprecedented in the annals of concert history for a production of this magnanimity to be showcased. Our hallmark of our student involvement in all aspects of theatre was mightily evinced.