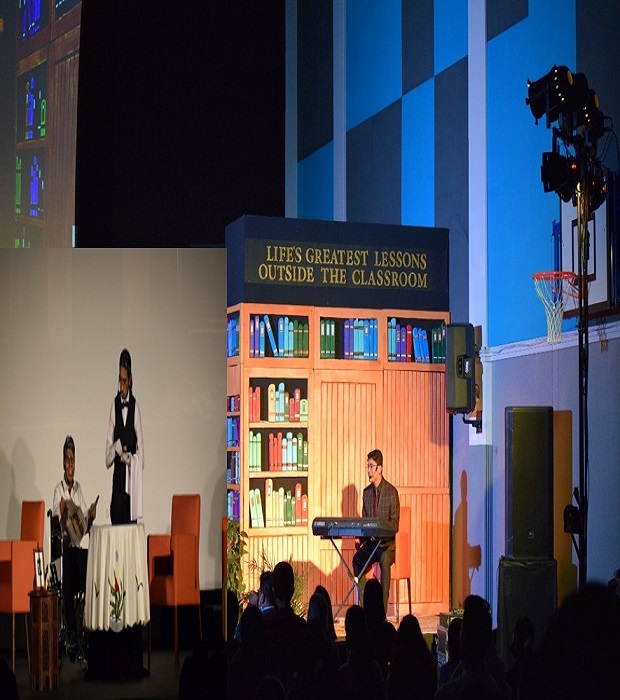 Tuesday with Morrie – Experimental Theatre
11 Nov 2021
The COVID 19 pandemic ushered in a world of infinite possibilities compelling us to think out of the box- A tryst with Experimental Theatre, with just four major characters. This idea was put forth by Our Principal & CEO Mr Srivalsan Murugan.
On November 11th, Our Own Boys' witnessed an insightful theatrical production . An adaptation of Mitch Albom's "Tuesdays with Morrie", saw life's lessons imbibed outside the classroom through a series of conversations between Morrie Schwartz and his favourite student Mitch over 14 Tuesdays.
The quartet of Tarun Rawat, Amogh Arun, Joel Jogy and Smaran Nair mesmerized the audience with their brilliant act leaving many of them, teary -eyed.
OOB believes in empowering our boys and in the endeavour to be a student led school our boys deliberated, discussed and took up the mantle of scripting, music, IT and the finer nuances of acting.
Kudos Team OOB for raising the benchmark in the annals of concert history!