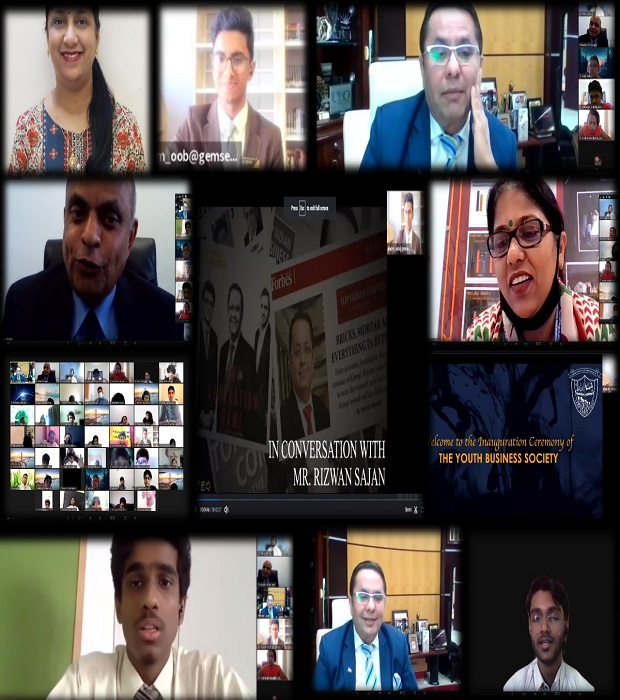 YOUTH BUSINESS SOCIETY INAUGURATION
21 June 2021
The modern world is in need of entrepreneurial thinkers and it's high time we recognize this need and provide a platform for our own entrepreneurs. Hence, the commerce department laid the foundation of the Youth Business Society (YBS) of OOB to nurture young OOBites into skillful entrepreneurs. It will work towards achieving the vision of our school of transforming boys to men who matter.
The Youth Business Society's inauguration ceremony, took place on 21st June, 2021 at 12 noon. This was a memorable event inaugurated by Mr. Rizwan Sajan, founder and CEO of Danube Group of companies, one of the region's most successful business conglomerates. Mr. Sajan briefly addressed the gathering on his humble beginnings and how he was able to carve his own path towards success after conquering several hardships. Mr. Sajan believes that there are no short cuts to success. He told that hard work and determination are the keys to his entrepreneurial journey; one only gets better by doing, trying, and learning.
The students had an interactive session with him. Mr. Rizwan's advice to the students was to 'face obstacles by smiling along the way' no matter what the circumstances are and to engage in any form of entrepreneurship, as it prepares them for any uncertainty the future holds. The meeting was also attended by our Principal and CEO Mr. Srivalsan Murugan, Vice Principal Ms. Sindhu P Nair, Heads of Sections, Supervisors and teachers. Overall it was an insightful and informative experience for the boys and they loved this opportunity to interact with a global business tycoon.