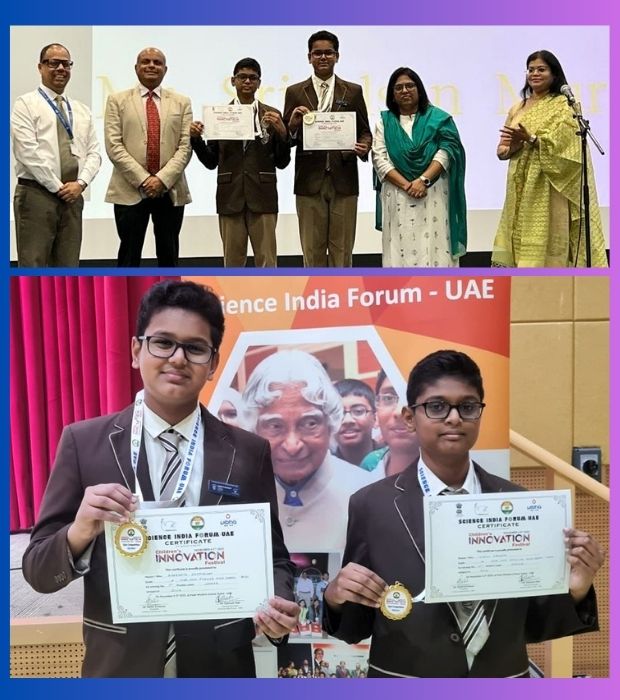 Quiz Winners at the Children's Innovation Festival
Amarnath Sreevalsan of 8E and Gokul Prasath Shaik Usman Magalakshmi of 7B won the Quiz Competition at the Children's Innovation Festival (CIF). Held at Pearl Wisdom School, Dubai, CIF, is organized by Science India Forum UAE, is a non-profitable voluntary organization dedicated to the service of society through the advancement of Science & Technology.
SIF UAE like its parent organization VIBHA (Vijnana Bharati), believes in promoting and popularizing Indian sciences for the service of society. Active in UAE for the past 16 years; the organization has been functional in not only introducing India's rich scientific heritage (right from ancient to modern) to the student community but also motivating them to take up pure science as a career and inculcate the moral value of giving back to the society.
Apart from the quiz competition, several other events were also held and our boys were truly inspired participating in several of these events, as each one was a rich learning experience, even as we believe, learning never stops, epitomized by our GEMS Core Value of 'Always Learning'.