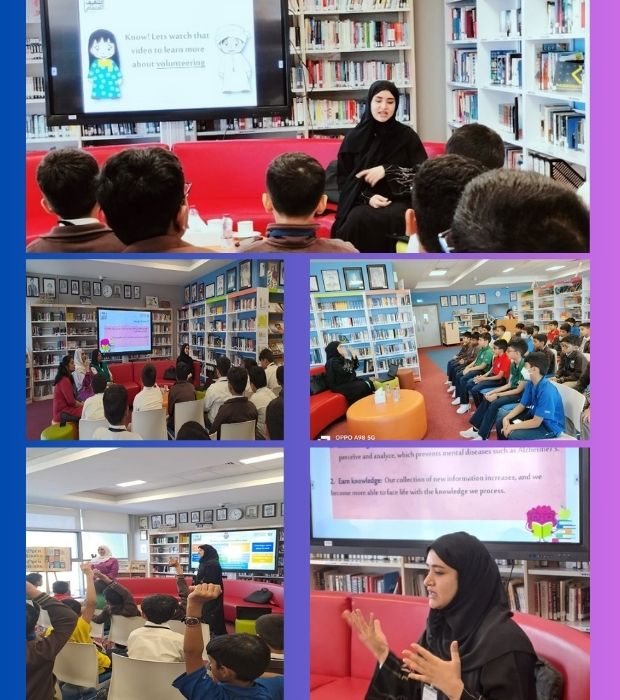 COMMUNITY INVOLVEMENT - SHARJAH SOCIAL SERVICES DEPARTMENT
We had the distinct honour of hosting Ms. Alya Al Suwaidi, a representative from the Sharjah Social Services Department, for a special reading session to commemorate International Library Month. The program was held under the theme "We Rise by Reading and Volunteering'' and it was a resounding success.
Her insights and the engaging reading sessions left an ever- lasting impact on all participants, fostering a love for literature and emphasizing the importance of reading in personal growth. Emphasizing the role each of us can play in making a positive impact, Ms. Alya Al Suwaidi inspired students to consider the countless opportunities they get to contribute to the betterment of the community.
The event served as a testament to the collaboration between our educational institution and community organization.