Our Partnerships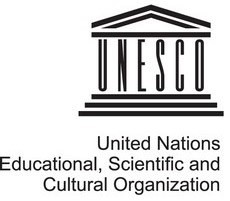 UNESCO
GEMS Education has become the first private education company in the world to partner with UNESCO. GEMS Education and UNESCO have recently entered into a teacher training partnership agreement to raise the standards of teaching in the developing world. The Varkey Foundation, the philanthropic arm of GEMS Education, is also working with UNESCO to co-deliver leadership training to 10,000 Principals in India, Kenya and Ghana.
---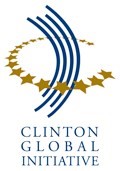 Clinton Global Initiative
GEMS Education is the first kindergarten to grade 12 education provider in the world to become a partner of the Clinton Global Initiative. Established in 2005 by President Bill Clinton, the Clinton Global Initiative (CGI) convenes global leaders to devise and implement innovative solutions to some of the world's most pressing challenges.
---

World Economic Forum
GEMS Education has become the first kindergarten to grade 12 provider in the world to become a Global Growth Company 'Partner' as part of the World Economic Forum and is one of just 23 'Partner' companies worldwide. According to the World Economic Forum: Global Growth Company 'Partners' are among the most influential and successful companies within their industries.
---

Tony Blair Faith Foundation
GEMS Education is a strategic partner with the Tony Blair Faith Foundation. Founder of GEMS Education, Sunny Varkey is on the Foundation's Strategic Advisory Board. The Tony Blair Faith Foundation aims to promote respect and understanding about the world's major religions and show how faith is a powerful force for good in the modern world.
---

Microsoft
GEMS Education and Microsoft have a strong partnership in the area of Education Innovation & Technology. GEMS Virtual Learning Environment, with over 155,000 users, (Students, Teachers & Parents) is based on the Microsoft Platform and is supported by the Microsoft & Partner teams. Microsoft works with GEMS professional development and education teams on a range of projects which include: The 'Innovative Teachers Forum', the 'Innovate, Teach, Inspire project' (ITI), 'DigiGirlz Project', 'Junior Developer Program' and 'Microsoft Master Trainer Programme'. Microsoft IT Academies (a training facility for our parents and teachers) are operational in a number of GEMS schools. One of our schools has been selected as a prestigious Microsoft Innovative Pathfinder School, which one of 64 in the world.
---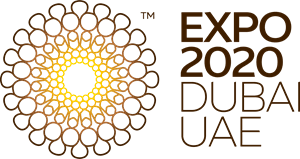 EXPO 2020
As Dubai is gearing up for Expo2020 and so is GEMS, we are very excited to be a part of the World's Biggest Show. We would like to share that excitement with Dubai EXPO 2020 team and ensure we are all playing our part to make this world event an enriching and unforgettable one for our students, teachers and parents.
OOB has been selected to participate in Expo 2020 Young Stars. We are looking forward to working together with Expo 2020 School programme team as our students prepare for what is sure to be a performance of a lifetime!
Students from across the UAE were invited to unleash their imagination and develop an innovation to change the world. With the possibility of showcasing it at the Expo 2020, it all started with a simple sketch on a napkin... The Expo School Programme is keen to ensure that students have the opportunity to showcase their innovations through the Expo Young Innovators Programme. The students who have participated in the Expo Young Innovators Programme will get the opportunity to showcase their innovations. The Expo team are impressed by the range and quality of innovative ideas submitted by the students of OOB who have now been qualified for the third round.
---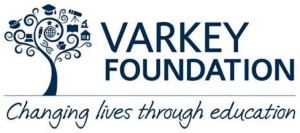 The Varkey Foundation
The Varkey Foundation is a charitable organisation established by education entrepreneur Mr. Sunny Varkey to improve the standards of education for underprivileged children throughout the world. It believes in the importance of a quality education for every child and that every child should have a good teacher. It works with partners to build the capacity and status of teachers to ensure that the quality of teaching is enhanced and outcomes improve.
---

The Duke of Edinburgh's International Award
The Award equips young people for life and work.
Not all learning happens in the classroom. Young people need experiences outside the classroom to become committed, responsible and fulfilled citizens of the world.
The Duke of Edinburgh's International Award is available to all 14-24 year olds and is the world's leading youth achievement award. It equips all young people for life regardless of their background, culture, physical ability, skills and interests. Doing the Award is a personal challenge and not a competition against others; it pushes young people to their personal limits and recognizes their achievements consistently.
Since its launch 60 years ago, the Award has inspired millions of young people to transform their lives. Through non-formal education, the Award can play a critical role in a young person's personal development and is achievable by any 14-24-year-old who wants to take up the challenge.