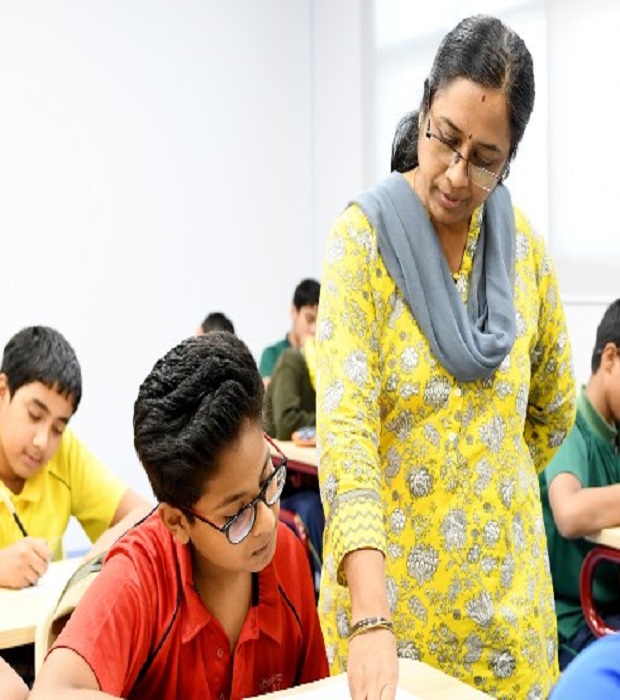 Work With Us
Employment Opportunities
Teacher Recruitment
We are passionate about developing people and enabling individuals to become outstanding teachers.
All our staff are highly valued and we have a strong commitment to develop them in a positive pro-active community.
If you are interested in working for us please do not wait for an advert, contact us and we can discuss your future further.
At OUR OWN ENGLISH HIGH SCHOOL - SHARJAH - BOYS BRANCH, our policies for safer recruitment fully align with the recommendations of the International Task Force on Child Protection. We hold ourselves to a very high standard in relation to our child protection and safeguarding practices and are committed to preserving and promoting the welfare of all our students. We expect all our staff to share this commitment, without exception. Successful applicants must be willing to undergo child protection screening, including checks with past employers and obtain a Police Certificate or Good Conduct Certificate from the country the applicant last lived and worked in. This may also include disclosure and barring checks.
Recruitment Process
What makes a happy GEMS person?
It's waking up every day, knowing we are going to meet the next generation of game-changers, thinkers and doers. Now that's something to cheer about.
We also know that when it comes to being a great place to work, it helps to make sure our people are well looked after - physically, emotionally, financially and socially.
We care about you and your family. Started by a family of teachers, we know just how much family matters. Whether you're moving country to work with us, or just around the corner, we have a number of benefits to support you and your nearest and dearest. And, if you are welcoming a little bundle of joy to your family, ask about how they can be a future GEMS student.
We never stop learning. We're as inquisitive as the students we teach and the leaders we meet. That's why we've developed one of the most comprehensive in-house Training, Leadership and Professional Development programmes in the world.
Rest and play. Ask us about our holidays benefits packages - with extra days depending on your level and location.
Healthy minds, healthy bodies. On-site nurses and health care professionals keep our people healthy and happy. Services might vary by location.
Travel assistance. With so many GEMS people around the world, we know how important it is to stay connected. Talk to us about travel assistance when you need it.
Employee assistance. Caring for students is not all we do. Sometimes we all need a bit of extra help. We have a team of trained counsellors who can help GEMS people with a wide range of professional and personal problems.
Discounts and offers. For GEMS people in the Middle East, we've pulled together some of the best discounts around.