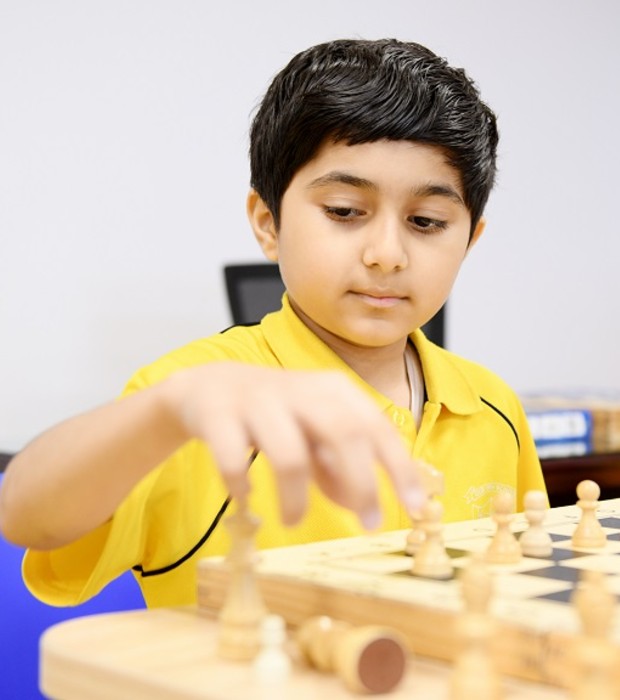 Inclusion
"Some call it disabilities, but we see the possibilities"
Inclusion to us means accepting, understanding, and attending to student differences and diversity, encompassing physical, cognitive, academic, social, and emotional.
At OOB we have an open-door policy where we embrace children having a multitude of learning, behavioural, emotional and physical difficulties.
When students are identified as having special educational needs, they are classified based on their need and the level of support provided.
We believe that every individual should have the opportunity to develop and achieve beyond their potential. To ensure that this happens, we nurture all children with/without Special Education Needs in a safe, inclusive and supportive environment to empower them to realize their potential.
Support and Provisions
The Inclusion Department, comprising of Special Educators, Counsellor and Teaching Assistants:
Work with teachers and students in lessons and during specific intervention time, to ensure all students have access to the support they need in school.
To provide teachers and students with strategies and activities with instructional support tools that foster academic competence.
Regular guidance is provided for teachers to identify, intervene and provide appropriate provisions to students through Individual Learning Plan (ILP), which is incorporated in daily lessons.
To create the Individual Education Plan (IEP) in coordination with parents, teachers and students and provide one to one session to bridge the learning gap.
To provide differentiation and support the students to promote inclusion, reduce the gap and enable all students to reach their full potential.
To work co-operatively and consistently with parents in order to help understand the child's need, equip with strategies to support learning, to review progress and provide timely feedback.
To guide parents to external service providers like speech therapists, vocational therapists etc.
To facilitate equal opportunities to participate in activities and events to bring out their potential and build their confidence.
To conduct extensive workshops for parents, support staff, teachers and students alike to maintain a culture of SENsitivity.
Gifted and Talented
Gifted and talented students are entitled to as much support, guidance and encouragement as any other student in the school. Teachers set them with extra challenges in class and guide them to appropriate after school activities. Our school has various clubs to provide appropriate platform for students to nurture and maximize their abilities. The school aims to maintain the culture of 'achievement' where excellence is encouraged and celebrated.
Counselling
Our school provides a comprehensive and intensive counselling program for the holistic development of our students. The program is aimed at assessing the key aspects, including academic achievement, career guidance and support for social and emotional challenges.
We have a dedicated full-time in-house School Counsellor, approachable by students. Our counselling program in school is aimed at assisting the students in their social and emotional development that can translate to better or improved behavior and other positive outcomes.
Our school counsellor works collaboratively with parents and other stake holders of the school community in helping students by:
Identifying academic/social/emotional needs of the student and drafting a support plan based on the identified needs.
Providing individual/small group counselling
Conducting need- based workshops
Designing and implanting intense career guidance program for high school students
Networking with alumni, to understand the employability skills required in the future world of opportunities.