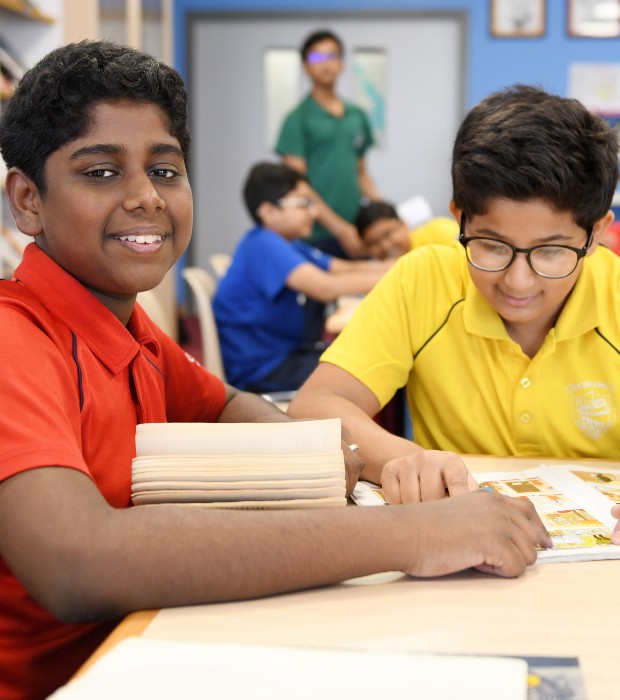 Curriculum Overview
We follow the Central Board of Secondary Education (CBSE) Curriculum
At OOB, the rationale of the curriculum, embodied in the school's vision and mission is aligned to the UAE's national vision. We follow the curriculum prescribed by the Central Board of Secondary Education (CBSE).The curriculum provides a creative and balanced approach in physical and practical experiences to strengthen knowledge and skill development through various activities.
This is a time-tested curriculum which lays a very strong foundation of knowledge and is the base for almost all the competitive tests held in India. The curriculum embeds the UAE National vision, School's core values of academic success and personality development.
The ingenious teaching approaches adopted help students in gaining mastery over vital skills and concepts, nurturing critical thinking and collaboration and inspiring students to make connections within and across all subjects in the curriculum.