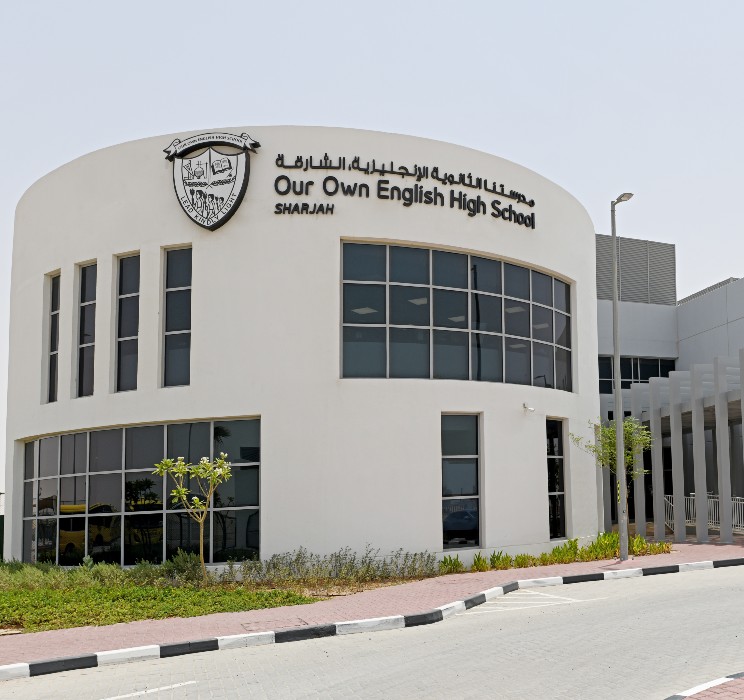 Our School
Welcome to Our Own English High School - Sharjah, Boys'
Our Own English High School - Sharjah, Boys' was established in 1982. In April 2019, the school shifted to Juwaiza'a, a spacious new suburb 15 kilometres from Sharjah International Airport and 10 kilometres from Sharjah National Park.
The school is affiliated to the Central Board of Secondary Education, New Delhi and accordingly prepares children for the All India Secondary School Examination conducted by the Board at the Grade 10 level and the All India Senior School Certificate Examination, at the Grade 12 level.
Paradigm of Quality
The school has attained unprecedented heights in the field of education over the last few years and the immense strides made at every level have elevated this school to be a paradigm of quality, academic prowess and success.
As part of an extensive range of facilities made available to the children from KG1 to Grade 12, the school provides well equipped science laboratories, Computer labs with internet facility, Libraries, Multi-purpose Hall, Audio visual rooms, Activity rooms, Skill Studio, a state-of-the-art library, indoor sports facilities, specialised creative arts and music studios, badminton and basketball provision, tennis courts and a mini soccer field. There is judicious use of integration of technology in the class room.
The school has an eclectic mix of students from different parts of the world allowing for a diverse, multicultural group in a setting conducive to vibrant and healthy interaction.