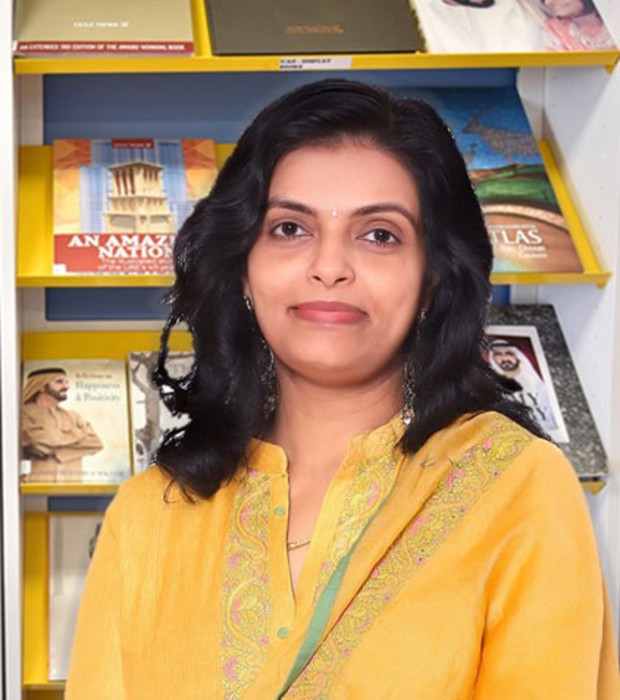 Ms. Jessy Paulose
Supervisor- National Agenda , UAE Social Studies & Moral Education, and Designated Safeguarding Lead(DSL)
Whether on stage conducting a quiz show, or in the classroom teaching Social Sciences, Jessy exuberates poise, charm and a passion for her subject, which has rubbed off among the several hundreds of 'her boys' who have had the privilege to have been taught by her.
Yet another in-house find, Jessy has been with Our Own English High School, Sharjah, Boys', 16 years before she accepted this new responsibility two years ago.
Her latent talents include knowing her boys' vis-à-vis their strengths and challenges they face, instilling self-confidence and working in tandem to overcome each hurdle till they have accomplished the set high standards in their journey towards excellence. That's the influence this beacon of light exerts, even as she is known to produce great scripts (as script writer) for our own concerts.
Jessy implicitly believes that at the heart of true education is the education of the heart. Each student encompasses infinite possibilities and as educators the onus rests on us to unearth these latent potentials.