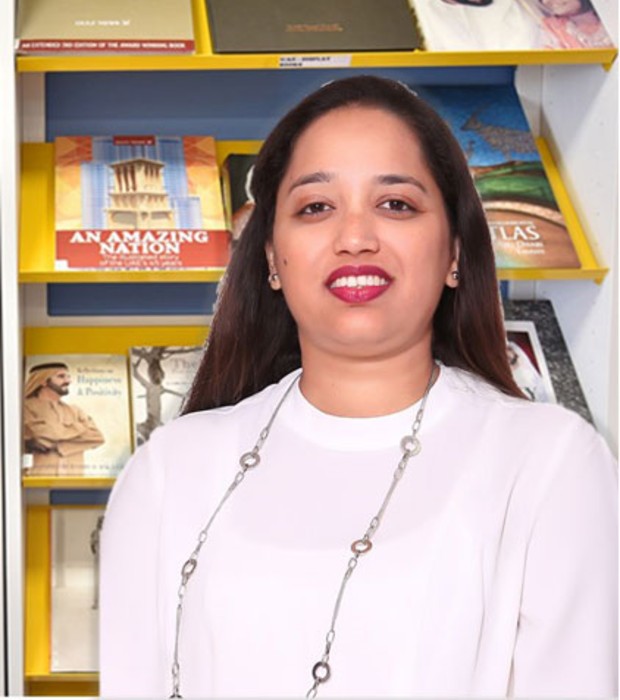 Ms. Raisa Khan
Supervisor - KG
The most recent appointee to the SMT, Raisa has been with Our Own English High School, Sharjah, Boys' since 2017 as a middle school Teacher of English. She served as Housemistress for a year and then took over the reins of the KG department.
Her boys and teachers are sure to gain from her excellent communication and conversation skills – much of which she has picked up from her experiences as a practitioner of the Early and Primary Years of the International Baccalaureate Programme for over 15 years.
Raisa has a friendly and jovial nature which makes her learners comfortable and her an approachable person, with whom one could talk with in a cordial manner.
Raisa encourages her boys to always think out of the box, whilst she places great emphasis on respect, dignity and values. She also sets high expectations for her boys in order to foster leadership qualities.
An alumnus of the University of Pune, she has attended several Category 3 IB Workshops and the IB South Asia Pacific conference. Raisa has also been a SAIBSA (South Asia IB Schools Association) member.
A GEMS accredited teacher-trainer, Raisa possesses outstanding records of accomplishment in dealing with multiple approaches to teaching and learning, and complements the skills required for developing 21st century learners.
Raisa generates in her boys a spark of curiosity, creativity, and innovation that nurture them in becoming global citizens.