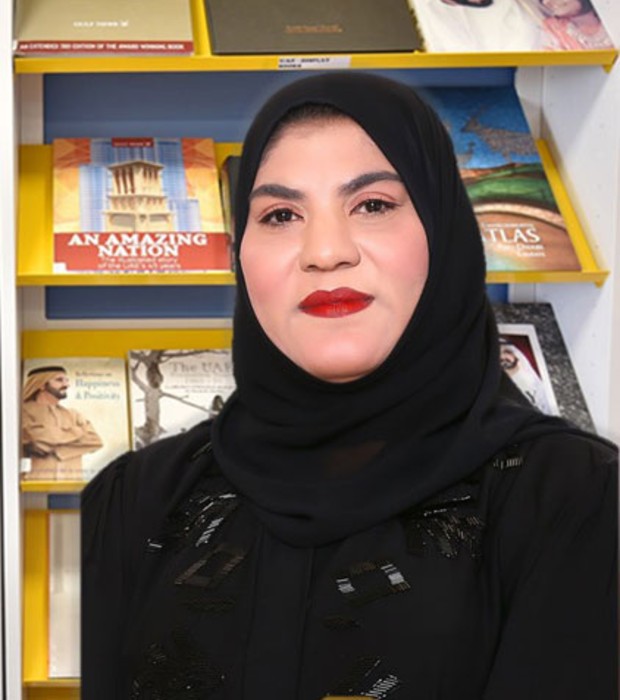 Ms. Samira Al Balushi
Supervisor - Arabic and Islamic Department
From 'humble beginnings' says Samira, 'the Almighty raises you as He fits it to be most deemed', and this has been the precise journey of hers, for which she thanks the Almighty with a heart full of gratitude.
Samira joined Our Own English High School, Sharjah, Boys' as an Arabic teacher in 2000, was awarded the GEMS Teacher award in 2004 and then rose to head the department as supervisor.
Over the years the boys have benefitted much from her creative approach to teaching-learning, devout and deep knowledge of Islamic studies and immense love for the Arabic language. Through the various cultural celebrations, which Samira has introduced in school – be it Hag Al Laila, Iftaar, UAE National Day, Commemoration Day, Flag Day, Arabic week, Islamic week among several other events, she has brought among the boys and her colleagues a meaningful respect for Islam and its values and understanding for the culture and heritage of the country we all call our second home.
With a degree in Arabic and Islamic from the Islamic & Arabic Studies College, Dubai, Samira also has a passion for social service and is a volunteer for Emirates Foundation, the UAE Philanthropic Organization founded by the Govt. of Abu Dhabi.
Samira is ever focused on building the capacity of her department in her endeavour to improve the teaching of the Arabic language.