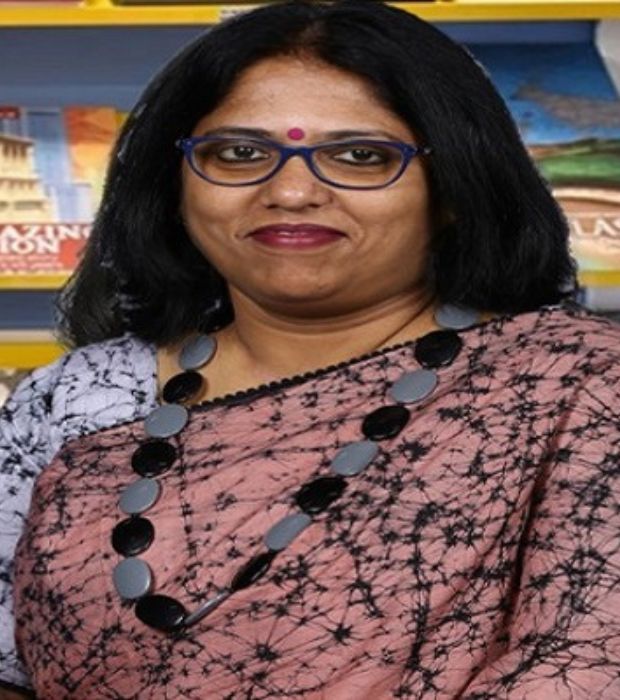 Ms. Sindhu.P. Nair
Vice Principal
If you were to converse with any of Sindhu's colleagues (or even one of our prefects) there is one commonality that would run though the various conversations you would have with them – a human being par excellence – that's how they would describe her.
As an educationist for the last eighteen years and counting, there perhaps is rare an individual who has not taken a leaf out of Sindhu's book – as a GEMS Teacher Award champion (twice), a GEMS accredited trainer, a Professional Development Coordinator, Head of Middle School and now as Headmistress of Our Own English High School, Sharjah, Boys'.
Since 2000, with the GEMS group, Sindhu has come up through the ranks and would not throw you a surprise, with her thorough knowledge of every cell of the school.
Be it the boys or her colleagues or even the support staff, Sindhu always has a patient ear for one and sundry. You would see her as a mother-figure, whilst she chairs meetings with the Student Council or Prefectorial Board; as a colleague to imbibe from at the PLD workshops and as a professional to look up to, as Sindhu has one too many check lists up her sleeve for that most loved, outstanding class!
Armed with a Master's degree in Chemistry along with a Bachelor's in Education, Sindhu has been part of the inter-school teachers' quiz and debate team that has won many a laurels. The creative facet of her personality has lent colour to our own school concerts. A voracious reader and a film-buff she unwinds by listening to all kinds of music.
It should not surprise you, should you see her walking down the corridors of the Kindergarten section interacting engagingly with the toddlers, or down the senior school corridors having quite an animated discussion, with the boys of grade 12, on matters of current affairs.