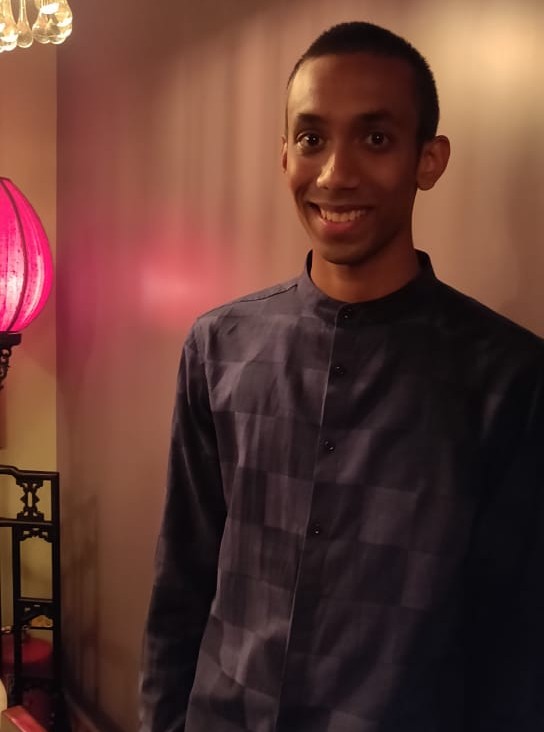 Arijit Ghosh
I was but a boy of 3 when I walked into OOEHS Sharjah for the first time in 2002. Little did I know, that over the next 14 years, I would be moulded into the responsible, young and vibrant man that I am today.
The very first thing that struck my mind when I was 3 was how similar the "ma'ams" were to "moms" (and sirs too, not taking away any credit!). And that is something I experienced all through the time I spent there; whether there was pride in my teacher's eyes for an achievement of mine, or admonishment for mischief. Till date, the skills that provide me a livelihood, or the traits that make me a mature person, they all have their roots firmly tied to the foundation of OOEHS Sharjah. The best part was undoubtedly the individualized support at every point. I remember, when I was confused on which stream to pick back in 10th grade, it was the wise advice of the wonderful teachers that helped me decide. I remember when I won medals at university for athletics, that it was the painless perseverance of my coaches back in school that made it possible. I remember when I aced my job interview, that it was because of the social skills I was allowed to develop back in school.
Invaluable Skills
Today, I'm proud to say that I'm a Chartered Certified Accountant and an Auditor with a Big 4 firm. But I'm even prouder to say that I was once an OOBite. As I pursue my further goals of someday being a professor and a research scholar, I am sure the skills drilled into me during 14 years at OOB will be invaluable.
The only sad memory I have from school is exiting those doors in 2016. Hopefully I get the opportunity to visit the school someday, when I'm older and wiser. Home is where the heart is.