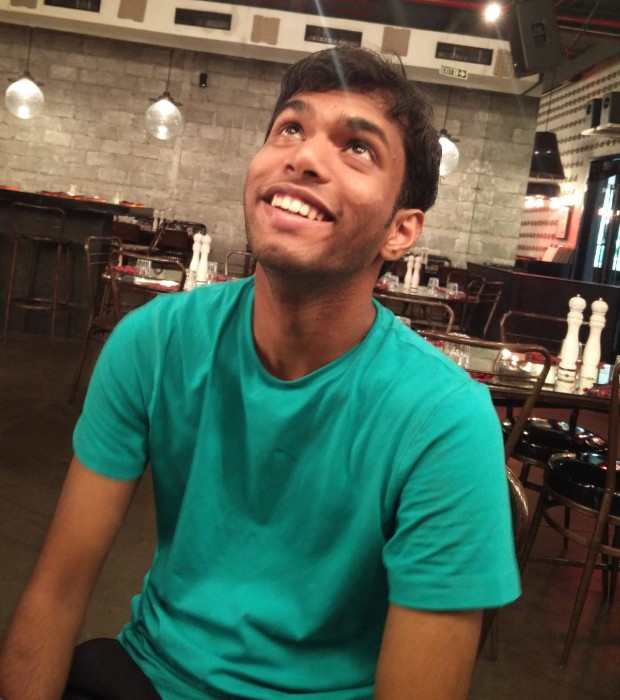 Karthik Nair
If all our lives are a journey, then our school and its teachers are to be seen as the wise old man. "Wise old man" is an archetype, and archetypes form the basis of Carl Jung's psychotherapy. So, how does Our Own English High School, Sharjah –Boys' fall under this archetype?
There weren't multiple wise old men to confuse me and create Frostian diverging roads. There was just a clear path.
That's not to say this path was always clear. I, like most Indian boys, started my journey with a passion for science. While that passion has not been completely dulled out, OOB helped me realise that that was not where I was destined to be. This came in form of constant encouragements from my teachers to pursue my then subtle interest in writing.
However, this subtlety gained prominence in secondary school as years of writing taught me that I was meant for it. I was voted the Secretary of the Literary Club in 2012 and went onto become the President the following year. This fueled my desire to opt for humanities as opposed to the sciences. Thanks to my teachers, my evolution into an Arts enthusiast was more than just absolute.
Encouragements and Efforts
As anybody who has read Hegel would tell you, the absolute is more complex than it seems, and doubts always creep into one's mind. However, because of the wise old man namely OOB, these doubts were easily eradicated as the encouragements and efforts that I put in school cut through them like a hot knife on butter.
I pursued Humanities and decided to become a journalist. Subtle nods given by the staff such as "you are observant" or "inquisitive, aren't you?" with my developed passion for writing helped me arrive at this decision. This decision led to me currently running online news portals in Manchester, interning at Gulf News, Dubai, Youth Incorporated, Mumbai and other organisations, creating efficient stories and packages for broadcast, online and print.
I am also actively exploring new topics like the status of minority languages in the UK, for my Master dissertation. I hope to get employed in a news organisation where I can use my skills to bring the right stories to the public for better transparency. This goal would not have been possible without the guidance of the wise old man and the opportunities presented by him.
Class of 2014, President, Literary Club
Currently pursuing MA Multimedia Journalism at Manchester Metropolitan University, UK.