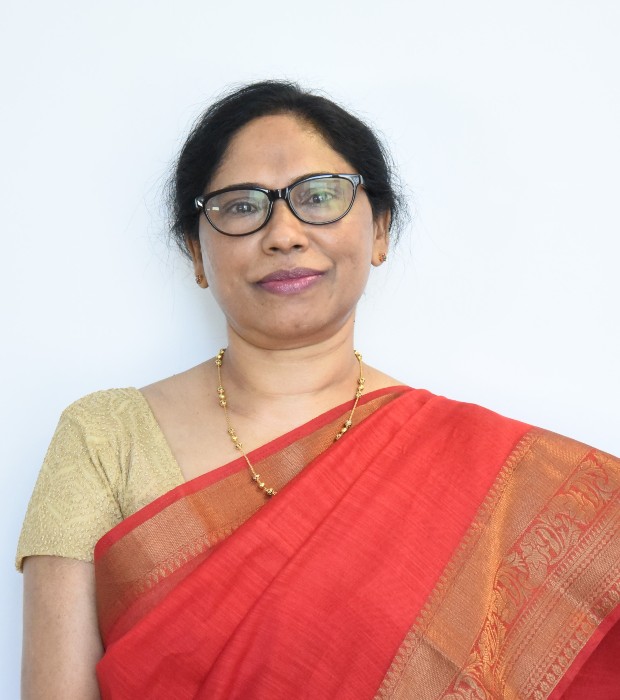 Isamma Varghese
To Write a Few Chapters in Those Tales of Success
On the 1st of April, 1999, Ms. Isamma Varghese, walked past the arrival gate at the then not so large Dubai International Airport. It was for the first time that she had moved out of her hometown. She was quite glad to see so many relatable faces which immediately gave her the feeling of 'a home away from home'.
When she walked through the blue painted gates of Our Own English High School, she was overwhelmed by the friendly faces around her. Although it wasn't her first job in the U.A.E, she says, "It was definitely, my first-time association with an institution hosting a large number of students and teachers."
Ms. Isamma states, that her students and their eagerness to learn is 'the only motivating factor for a teacher'. This makes teaching both challenging and motivating, as 'an immense amount of research needs to be done in order for teachers to prepare themselves, for each class and every lesson'.
Generation of potential great minds
Her advice to the students would be, "recognize that you are a generation of potential great minds, and you must not stop at any failure."
She also prays that each one of her students 'gathers the courage to cope with their fears and beat the odds' and 'pave the way for a generation behind themselves'. Ms. Isamma opines, that, "Life is a journey to be taken" and to her students she adds, "You've got an idea where you're headed, so hang in there and you'll pass by with ease".
The Senior Economics teacher believes that every student has a tale of his own and teachers, "have had the pleasure to write a few chapters in those tales".
She finds it a privilege to know that these young buds blossom within their respective fields of interest and as their teacher, she wishes each and every one of them, the very best in all their future endeavours.