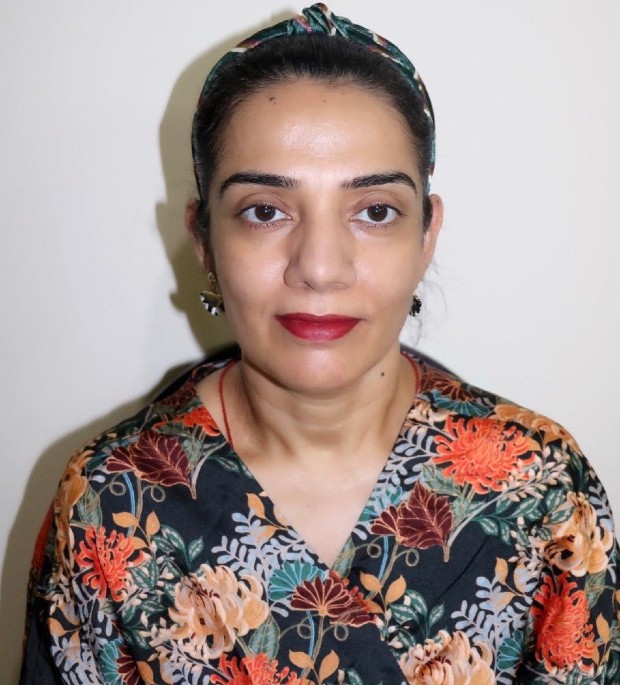 Poonam Kewlani
Working at OOB is About Making Work Fun
"I arrived in the UAE on 13 April, 2004 and joined Our Own, a month later, on 16 May. It was my first professional move and I was nervous more than ever," says Poonam as she fondly looks back at day one of her sixteen-year-old association with her 'extended family'.
She recollects that the Boys' School had been working in the afternoon shift and both the girls and boys shared the same campus. She states that the essence of the school song reflected in the entire campus as it 'was painted white and blue.'
Apart from the loving memories of staff picnics and school concerts, where Poonam 'had a gala time' with her colleagues, she also reminisces 'the warm, friendly and welcoming team' that made her feel comfortable.
During the course of the next couple of weeks, she realized that she 'belonged to a team of super-talented teachers.' In particular, Poonam recalls the support she received from Vijay Prakash, the late Ebin Sam, Thomas Mathew, Sandhya Singh, Jessy Paulose, Jayashri and Lizy.
An exciting journey
She opines, "I can never forget how they guided me on my journey. They made sure that I never made any mistakes while doing my work. From there onwards my journey started under the guidance of my Supervisor, who not only made me comfortable in my day-to-day work but also inspired me to grow."
Poonam states, that when she "took up teaching in Our Own, the teacher's profile had completely changed." It was not fun all the time. The students, their parents, the administration, lesson plans, observation reports, report cards, bulletin boards, assemblies, competitions, periodic tests – the list was endless but she continued and still does to find ways to keep the fun in her classroom alive.
The greatest motivation factor for her is her "boys doing well in life and being appreciated by the world."
She adds, "I am motivated, when my students come back looking for me. I am motivated, when I cherish all the memories I had working with them during the class hours - staying back for practice, class parties, going for assemblies; every moment I spent with them."
Poonam appends, "My journey is exciting as each and every passing day made me what I am today. I have not only grown as a professional but also as an individual. In the last few years, I've made good friends and have met dynamic leaders. It was the guidance of these leaders that helped me gain confidence."
Commenting on her professional development, she says, "I have learnt a lot of new strategies to enhance teaching and learning. Our workshops and sessions (internal and external) always taught me something new."
Education of the heart
When asked, what is her vision for her boys, she replies, "I want my boys to become gentlemen and turn out to be 21st century learners. Yes, the pedagogies have changed over the years, a lot of thinking goes into planning a lesson, but what is most important – is the education of the heart."
In conclusion, Poonam adds, "Working at OOB is about making work fun, having a good work-life balance, as well as good synergy between work culture and productivity. Looking back on my career, I can say that a lot of what I learned about life has been when I have been at OOB."