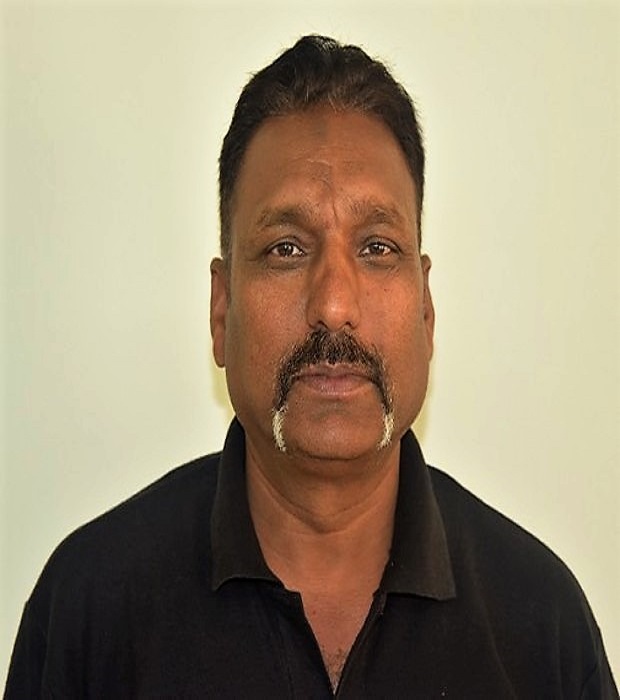 Vijay Prakash
In Conversation With…
An extract from the interview conducted with Mr. Vijay Prakash, Head of Department, Physical Education
Sir, tell us about your beginnings at Our Own.
I joined Our Own English on 3rd January 1999 where I commenced my journey along with 700 hundred students. Our buses were non-AC, we had a six-day week, no playground, and no auditorium. Dr. Farooq Wasil was my first principal. We shifted to Muweilah with almost all the facilities such as a small playground (which was originally a sand pit), two basketball courts and a multipurpose hall. Mr. Thomas Mathew was my second principal. Mr. Srivalsan Murugan is my third principal and you all are witness to the journey from Muweilah to Juwaiza. So, when I look back at this long journey, I feel it's been a lifetime – an entire journey, which has been filled with so many moments and learnings.
You have a record of not taking leave for a single day, all these years. Tell us about that.
Yes, indeed. I don't remember that I have taken a single day off during my entire OOB tenure. I have spent a greater number of years with my OOB family than with my family in India. I love being engaged with my work. First of all I am grateful to God for keeping me healthy to come to school every day; secondly, I never wanted to miss a single day's interaction with my students and colleagues; thirdly I feel that I am at home with my family.
What is your dream for our boys?
There is no short cut to the hard work. No gain without pain. The day you start enjoying the pain (hard work) nobody can stop you to achieve greater heights. I always say that the all-great players also possess the same body structure, what each of us have. Their difference is their total and dedicated commitment, together with strict discipline and a routine. My dream is to see that an OOBite will represent his nation at the Olympics, some day.
What has been the greatest challenge you have faced, thus far?
We have never had this kind of pandemic situation before. If one were to compare a challenging situation, I would say, it would definitely be shifting from Muweilah to Juwaiza. But under the able leadership of Mr. Srivalsan Murugan, this challenge was met successfully. He had complete trust in us. We visited the Juwaiza campus several times for several walk-in visitors and our parents who went on guided tours. It only took them one visit to realise the vision the SLT had in mind for the school.
Tell us something about your hobbies.
Singing and cooking - these are my hobbies. I have been singing from my college days. This helps me stay refreshed. I learnt cooking after joining OOB – necessity is the mother of invention. Today, people call up asking for their next invitation – this should tell you a little bit about the cooking skills! (All vegetarian please – and one must give me some advance notice!)