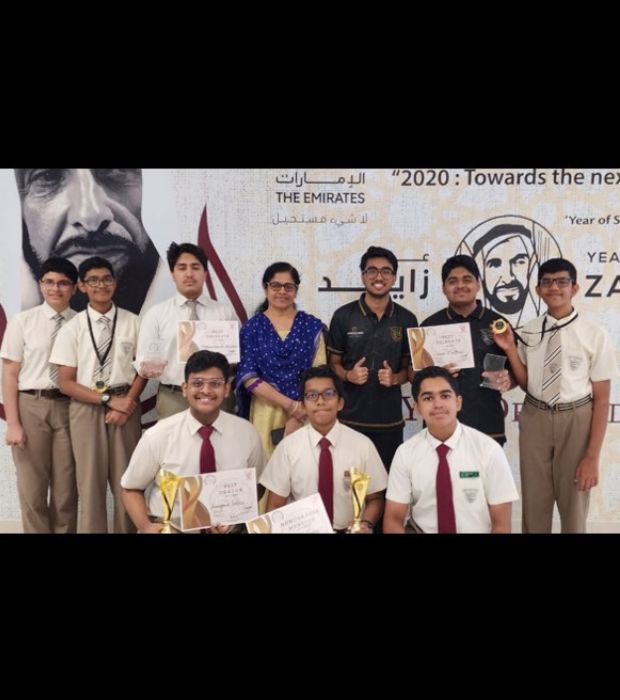 OObites shine at GMSMUN
14 & 15 Oct 2023
The GEMS Millennium School, Sharjah, held its debut GMSMUN Conference on 14 & 15 October 2023. The Conference was held on a competitive basis with a total of six committees. The agenda of the conference included the following items:
United Nations Security Council - Assessing the Expanding Spheres of Influence & Global Power in a Multipolar World
United Nations Human Rights Council - Safeguarding Humanity: International Efforts to Prevent and Address Genocide & Human Rights Violations
United Nations High Commissioner for Refugees - Ensuring the Safety of Asylum Seekers
United Nations International Children's Fund - The Urgency of Responding to Child Abuse & Neglect: Supporting At-Risk Children
Six students from OOB bagged the following prizes.
Philip Chummar - Best Research
Juan Mathew - Best Delegate
Samford Sebin - Best Speaker
Mohammed Adam Khan – Best Delegate
Sreehari Deepu Nair - Honorable Mention
Timothy Chummar - - Best Research
GMSMUN has been a learning experience with long-lasting impression on the participants. Adam Khan, one of the participants, said, "GEMS Millennium School Model United Nations was immensely educating, enlightening, and interesting event. It allowed me to develop my social and oratory skills, further step out of my comfort zone, meet other students and establish connections with people of diverse backgrounds and opinions. It helped me to develop as a person, improve my capabilities, and utilize my true potential to benefit me, my school, and embody the spirit of a true global citizen."