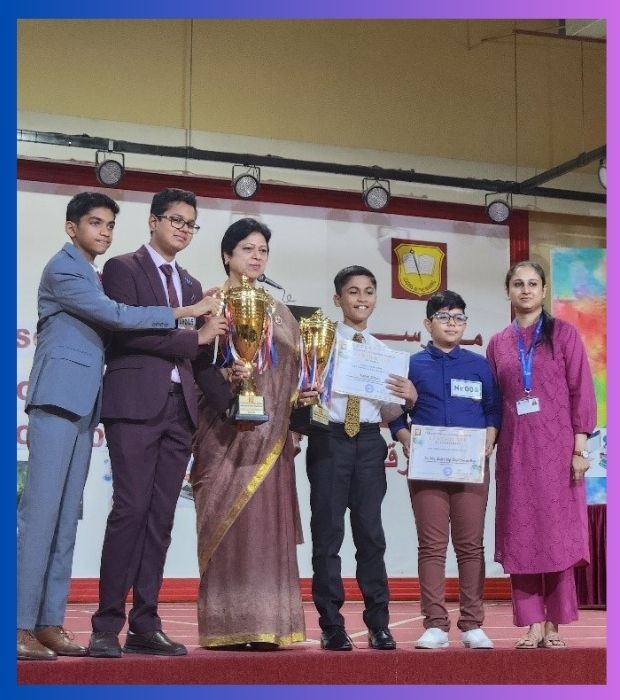 OOB lifts the overall champions trophy at the LPS Inter-School Debate Competition
The Leaders Private School, Sharjah held its interschool debate competition on 9th November 2023. The debate received enthusiastic participation of 32 participants from eight different schools.
The participants articulated their thoughts with great poise, composure and passion on the topic – 'AI is a threat to future jobs'.
Kayden D Souza of grade 6I was adjudged the best speaker.
Participants from the OOB team, Amarnath Sreevalsan (8E), Sarang Varma Pariankad (8H), Nabhya Kunal Sharma(6D) and Kayden D Souza (6I) emerged as the victorious team, earning thunderous applause.
This competition highlighted participants' dedication, perseverance and commitment to debating.