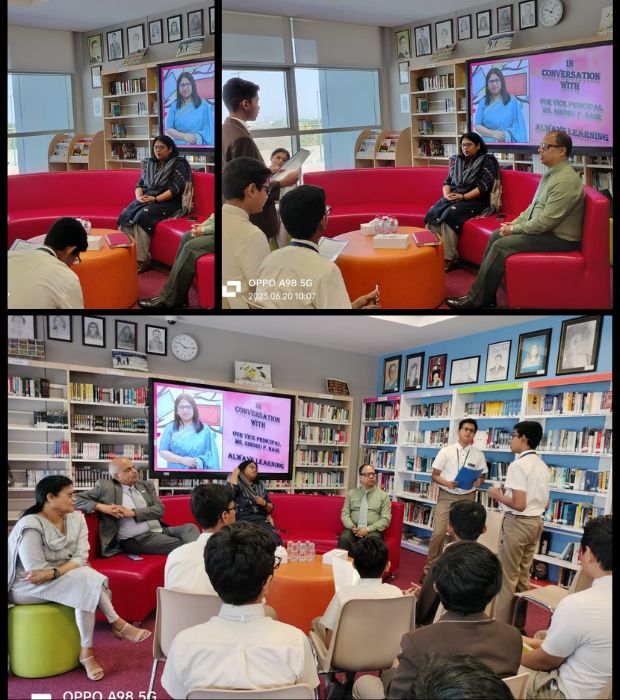 In Conversation with....
20 June 2023
The Senior Middle Literary Club organised the 2nd edition of 'In Conversation With' in the school library on 20th June 20, 2023 from 10:00 a.m. -11:00 a.m. The special guest and speaker, Vice Principal, Ms. Sindhu P. Nair shared her perspectives on the theme 'Always Learning'.
The Guest of Honour, our respected Principal & CEO, Mr. Srivalsan Murugan, exchanged his ideas on the benefits of continuous learning. The event garnered the presence of the Head of Section, Middle School, Ms. Bindu Gopalakrishnan, and our Supervisor Mr. Shane Alliew.
The event provided an opportunity for the boys from grades 7 and 8 to actively participate in discussions and express their thoughts. Students shared their insights, contributing to the overall depth and richness of the conversations. Their active participation fostered an inclusive and collaborative atmosphere, empowering them to voice their perspectives on a wide range of topics.
As an essential part of OOB's educational approach, such initiatives will continue to shape the minds of students, preparing them for a future of meaningful engagement, empathy, and informed decision-making.