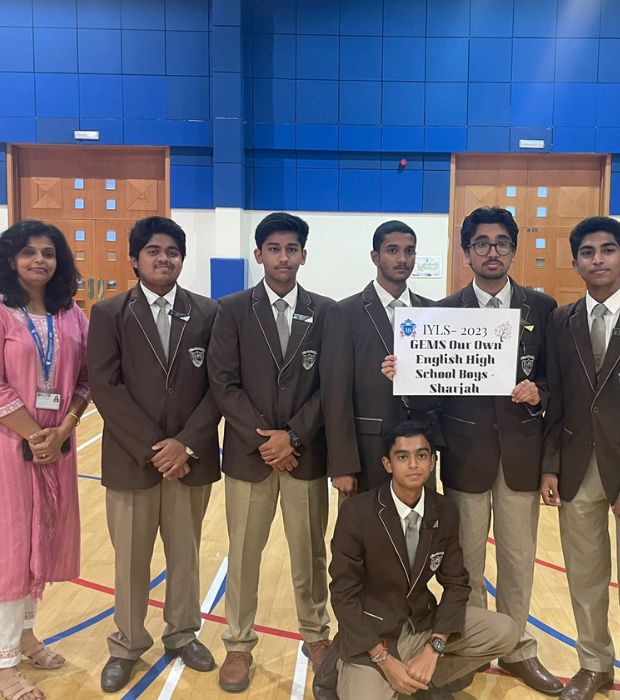 Aspire to Inspire- The Inter-School Youth Leadership Summit
The student leadership team comprising of Smaran Nair(12G), Mohammad Zafar (12 D),
Basil Sunil(12 B) , Mirav Prajapat (11 B), Juan Mathew(11 E) and Madhav Nair(11 B)
attended The Interschool Youth Leadership Summit held at Winchester School in Dubai on 10 June that brought together aspiring young leaders from 15 schools. Covering topics such as sustainability, education, healthcare, sports and technology the summit aimed to empower and inspire the youth, fostering their leadership potential and instilling a sense of responsibility.
Interactive workshops and panel discussions were organized, providing a platform for students to exchange ideas, collaborate on projects, and enhance their problem-solving abilities. These sessions covered a wide range of topics, including effective communication, team building, decision-making, and ethical leadership.
The interschool nature of the summit fostered networking opportunities, enabling students to build connections to facilitate future collaborations and create a supportive network for young leaders.