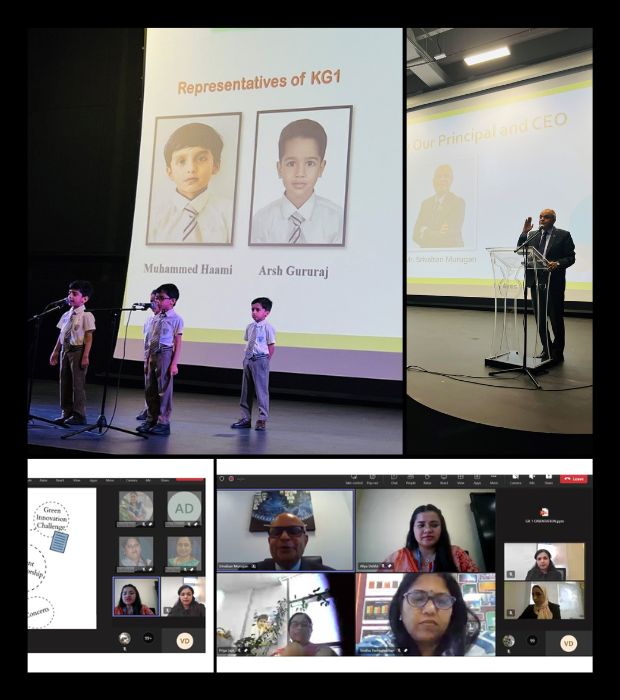 Engage and Empower – Orientation Programme
16 April 2023
"Together may we give our children the roots to grow and wings to fly"-Anonymous
With the commencement of the new academic year 2023-24, Orientation programmes were conducted by the various Departments spanning across March 30 ,2023 to April 16 ,2023.
The Orientation for the Kindergarten which took place onsite provided an overview of the school's vision and values along with the academic requirements, extracurricular activities and facilities available at the school.
Online sessions for the other Departments included a comprehensive awareness of the curriculum, teaching methodologies, and assessment strategies used in their respective departments.
Insight into stream selection, rationalization of syllabus was also shared in the higher grades. The orientation indeed proved to be an apt platform enabling the parents to gain valuable insights to their child's learning equipping them with the knowledge and tools to support and sustain their child's academic and personal growth collaborating with the exhaustive efforts of the teaching community. Together, we mould a generation of learners prepared to tackle the exigencies of the world of tomorrow.