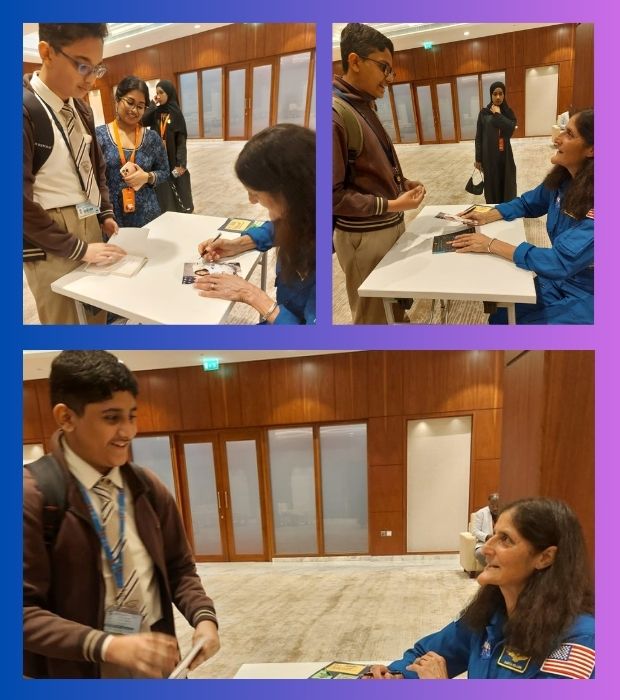 Boys visit Sharjah International Book Fair, interact with Astronaut Sunita Williams
Our students had a most memorable educational field trip to the Sharjah International Book Fair, and also attended an interactive session with astronaut Sunita Williams.
The day filled with inspiration and learning, saw our eager boys captivated in conversation with Ms. Williams, who shared her remarkable journey in space and the importance of determination. Students were left with newfound aspirations, even as many of them got a personal autograph from the legend. This interaction left a lasting impression on them.
After the enriching session, students had the opportunity to explore the vast world of books and imagination. The visit provided them with a deeper appreciation for reading and learning and proved a resounding success, leaving them motivated and eager to pursue their dreams.