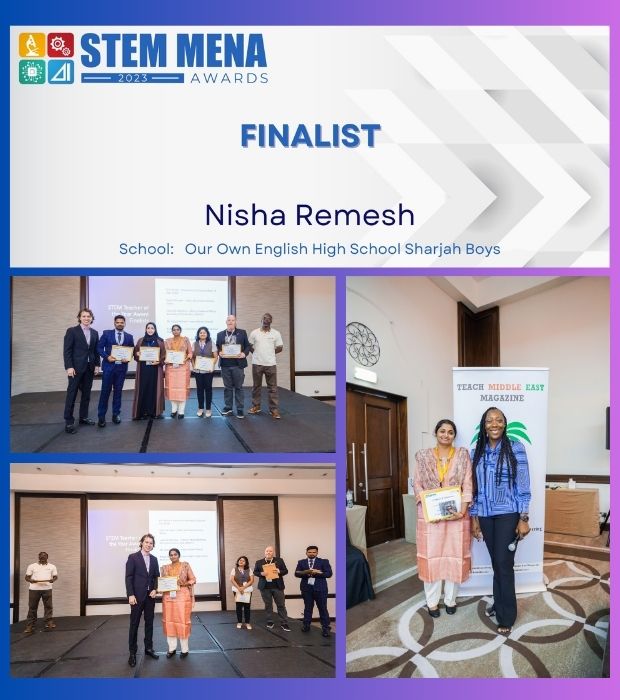 Head of Department of Mathematics bags the prestigious STEM MENA Award
At a glittering ceremony held in Dubai at the Lakeview Copthorne Hotel Green Community, during the STEM MENA Conference, our Head of Department of Mathematics, Ms. Nisha Remesh, was awarded the STEM MENA Teacher of the Year Award.
Since 2015, when Ms. Nisha joined the OOB family, she has been showcasing exceptional dedication and innovation in the realm of Mathematics education, always championing the teaching-learning of the subject for hundreds of students who have greatly benefitted from her rich expertise.
She has demonstrated dedicated services, inspiring lifelong learning and fueling in each one of her students a passion for the subject, equipping them with the knowledge and skills needed for a successful career in the future.
The STEM MENA Awards recognize and celebrate the outstanding achievements of educators, students, and institutions in the Middle East and North Africa, emphasizing their commitment to STEM Teaching and Learning, excellence and innovation.