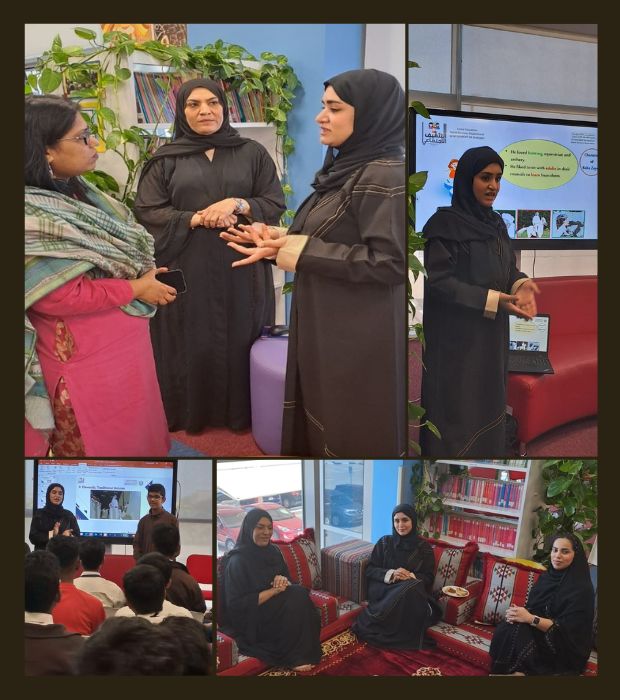 STORY SESSION BY SHARJAH SOCIAL SERVICES DEPARTMENT
In partnership with the local community, our school had the honour of hosting Ms. Aliya Al Suwaidi from the Sharjah Social Services Department for a reading session on Emirati culture and traditions for our pupils. She gave a quick overview of the phenomenal life of the Founding Father- the late Sheikh Zayed bin Sultan Al Nahyan (may the Almighty have mercy upon him). Our boys were fascinated by anecdotes of an extraordinary leader, driven by a heart that beat for humanity.
The stellar leadership qualities of the first President of the UAE were expounded that of being a good listener, an unbiased mediator along with attributes of infinite patience, vast foresight, extensive knowledge which aptly won him the title of 'the wise man of the Arabs.'
The session concluded with an interactive edutaining quiz on Emirati culture.