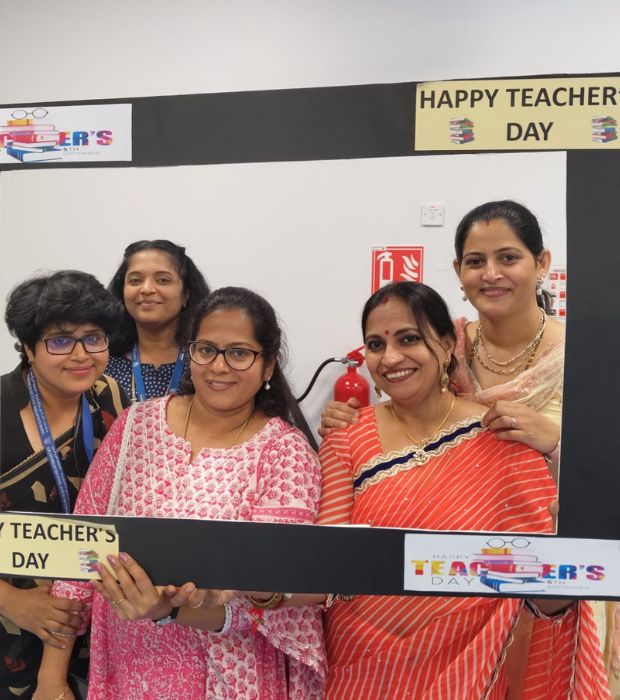 'Magisteria Gratiarum' – Teacher's Day Special
5 Sep 2023
Expressing their gratitude through an entertaining programme titled 'Magisteria Gratiarum', our boys paid tribute to all their dedicated teachers on their special day, celebrating not only the beautiful person each teacher is, but also honoring the role each teacher plays in the transformation of every student, from boys to men who matter.
The afternoon commenced with a scrumptious lunch followed by an exclusive gift presented to every faculty member. Thereafter a variety entertainment programme followed, led by the students, concluding with special performances by the staff.
Welcoming the distinguished guests to the event, Assistant Head Boy, Mirav Prajapat said, "None are more selfless than teachers, the unsung heroes, who are beacons of guidance and inspiration to the youth."
Paying rich tributes to the faculty, the Principal and CEO, Mr. Srivalsan Murugan opined, "Teachers are the lamps who light the way for others, metamorphosing each boy into that light which leads. Each teacher is and will continue to be that singular positive influence, shaping the life of every student she/ he touches."
Every year, India celebrates the birth anniversary of Dr. Sarvepalli Radhakrishnan, on September 5, as National Teachers' Day. Dr Radhakrishnan not just served as the President of India but was also a scholar, philosopher, and Bharat Ratna awardee.