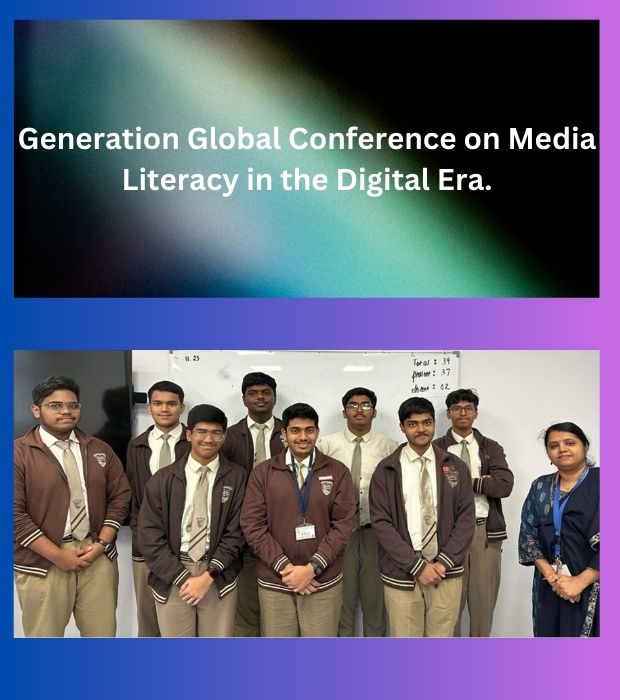 Generation Global Conference on Media Literacy in the Digital Era
15 Nov 2023
Participating Schools:
Our Own English High School Sharjah Boys'
Woodlem Park School, Dubai
Students from Philippines & Indonesia
On the 15th of November, 2023, a group of eight students from Our Own Sharjah Boys actively engaged in a video conference centred around the theme of 'Fake News and Social Media.' This insightful discussion connected them with peers from diverse schools in the Philippines and Indonesia, as well as Woodlem Park School, Dubai.
Students began their VC by sharing their experiences with fake news and social media which laid the groundwork for thought-provoking dialogue to fuel the day's session. The subsequent question and answer session allowed for a free exchange of ideas and enabled students to pose inquiries and share their own personal, insightful responses.
The students' presentations demonstrated nuanced and personalised insights into the causes, impacts, and preventive measures that can be taken related to fake news and social media.
The session effectively encouraged diverse perspectives, with students from OOB actively seizing opportunities to share honest thoughts, experiences, and thoughtful conclusions.