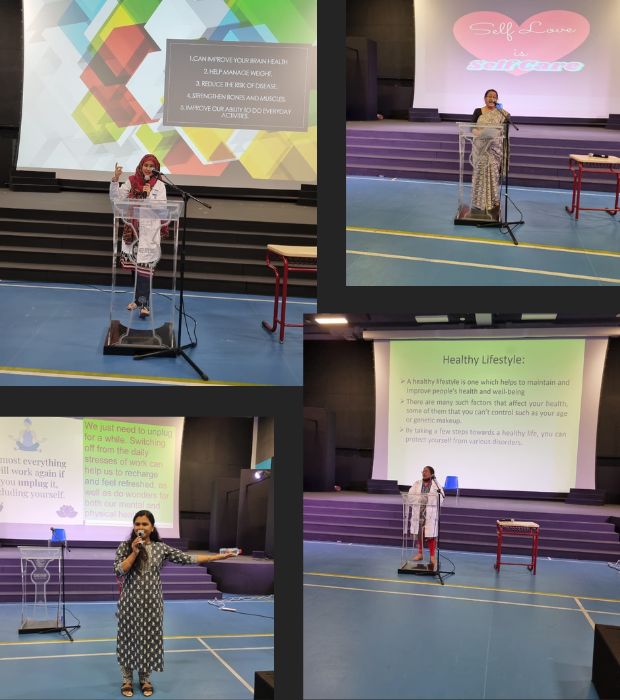 Health is Wealth
10 May 2023
The school hosted a well-being session on 10 May,2023 as part of the mid- month Professional Learning Development Programme for the staff.
The school doctors, Dr. Summiya Qazi and Dr. Biji Nair were the facilitators of the first part of the session. The importance of a balanced diet, exercise and regular medical checkups was reiterated to maintain a healthy body emphasizing that good health is truly wealth and prevention is better than cure.
The second part of the session was led by Ms. Nana Sripriya, Ms. Sushama Anup and Ms. Nisrin Idrees. They shared insights on Self Love- the key to happiness. A state of appreciation for one self that grows from actions that support one's physical and psychological health. Tips for practising mindfulness and mitigating stress levels were also shared.
The imperativeness of embedding self- love in the daily routine was accentuated to augment the wellness quotient.