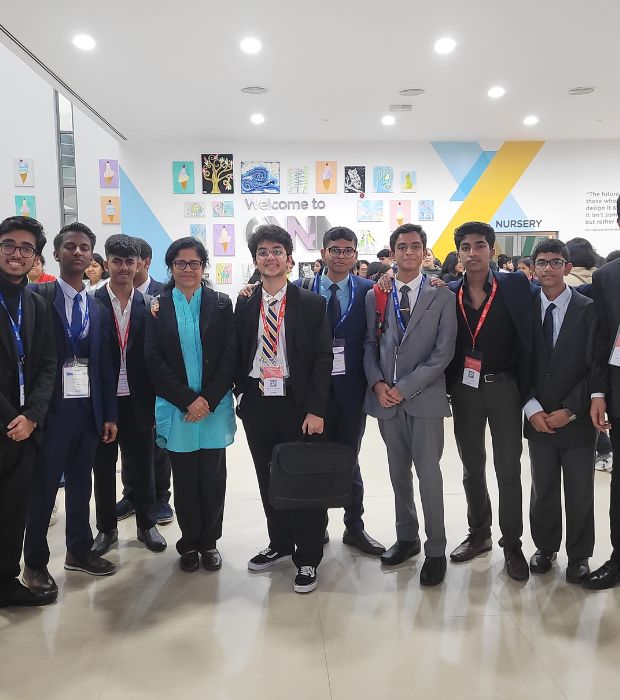 GWAMUN 2023
29 Jan 2023
The GWAMUN 2023 conference took place on 27, 28 & 29 January at GEMS World Academy, Dubai. The event was held under the patronage of His Excellency Mr. Ban Ki-moon, the eighth Secretary-General of the United Nations. Students from 50 schools registered for the event as delegates of different countries in 24 committees. 3 prizes were given in the best delegate category and 1 for the best Position Paper in each committee. The Best Delegate of the event was given the prestigious Ban Ki Moon Award.
Ten students from OOB participated in the event.
Tarun Rawat 11 E, Gokul Krishnan 10 A, Mohammed Zafar 11 D, Maharshi 11 C, Prince Macwan 11 E, Henish Patel 11 B, Smaran Nair 11 G, Timothy Chummar 8 G, Rahul Saini 10 D Mirav Prajapat 10 E.
The prize winners:
Futuristic General Assembly
Tarun Rawat - Best delegate - 1st prize
Paris Agreement Implementation and Compliance Committee
Gokul Krishnan - best delegate - 1st prize
General Assembly 2
Timothy Chummar - Best delegate - 2nd prize
General Assembly 1
Smaran Nair - Best delegate - 3rd prize