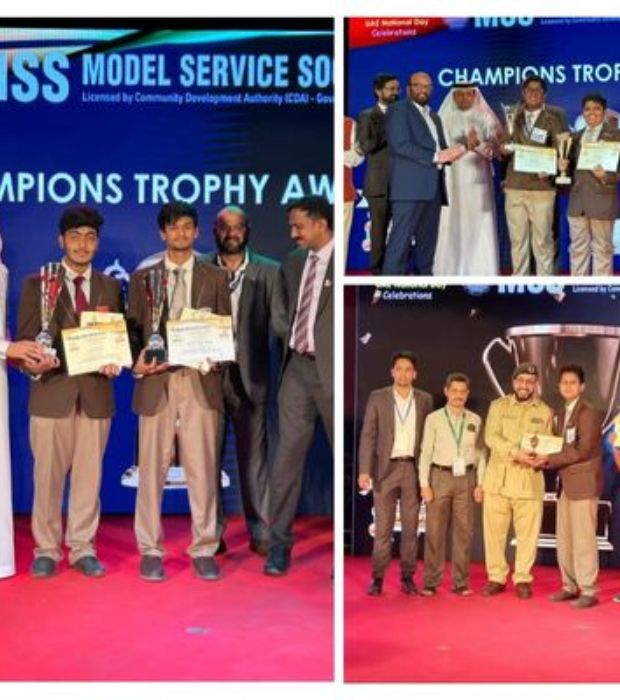 Model Service Society Inter- School Quiz Tournament
11 Dec 2022
It was truly a dream run for the quiz teams, both Senior and Junior as they made a clean sweep in the fourth Season of the Model Service Society Inter- School Quiz Tournament in conjunction with the 51 National Day celebrations on 11 December,2022. The team comprising of Iraj Nair (11 E) and Manthan Rane (11 A) lifted the Championship Trophy, as the avid quizzers answered the questions based on the theme of Sports with panache and flair. The teams comprising of Pranav Rajesh (12 B) & Amil Abdulmanaf (11 D) along with Adithya Anush (8 G) & Aditya Rajesh (8 D) secured the first runners-up and second runners-up positions, respectively.
In the' Unlocking Knowledge ' theme, the Juniors replicated the triumph of the Senior teams. Mohammad Ayan (6D) emerged as the indisputable Champion, whilst Ashwin Aneesh (5 C) & Amarnath Sreevalsan (7 E) clinched the second and third spots, respectively.
Hearty congratulations and kudos to the quiz aficionados!