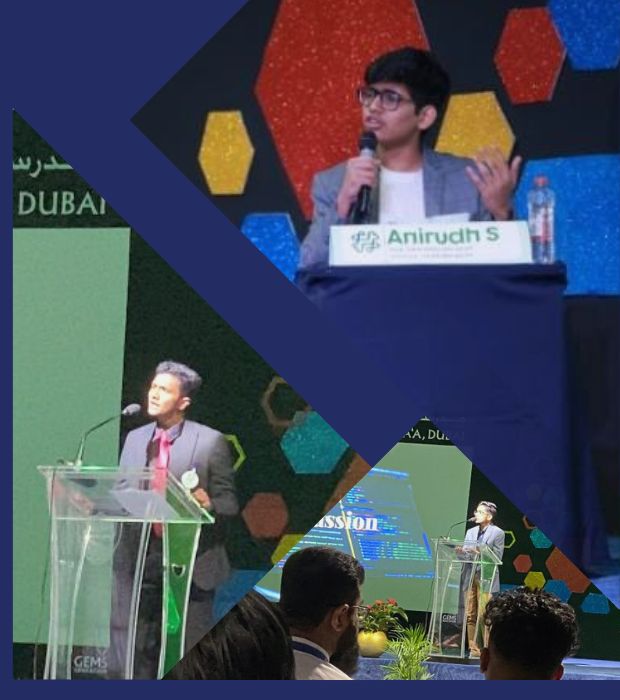 Inspire 2022 : Theme –Breaking Barriers
24 Jan 2023
On January 24, 2023, Basil Sunil (11B) , Anirudh (11B) and Aaron George Vinay (9I) participated in the Inspire 2022 event hosted by GEMS Our Own High School Dubai.
The event provided an opportunity for the students to express their thoughts, perspectives, and ideas on the theme "Weaving Moments".
Anirudh Shyam Menon - (11 B) impressed the audience in the Inspire Forum with his insights into the 'Present Moments' while Basil Sunil (110H) and Aaron George Vinay (9I) captivated the audience in the Expressions category with their unique stories on 'Weaving Memories.'
The entire program was jam-packed with nostalgic recollections, and outstanding presentations from a range of views that provided insight and aided students in building a broader perspective.