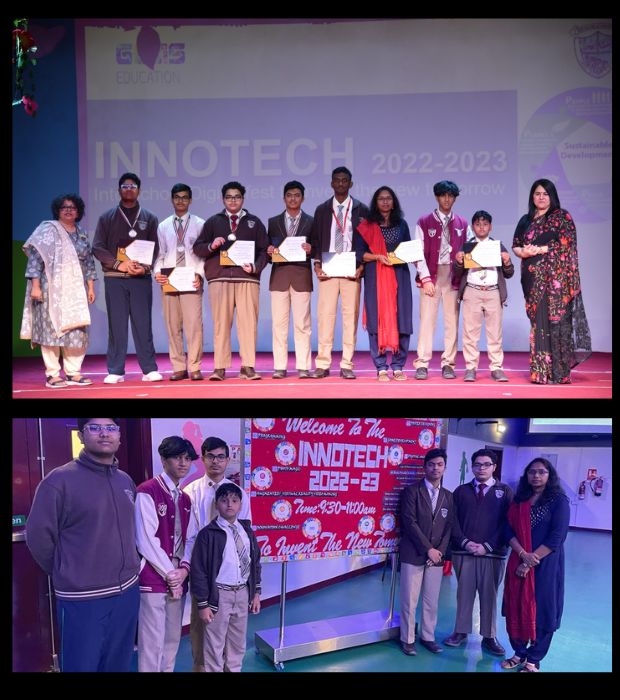 OOB BAGS THE INNOTECH ROLLING TROPHY
16 Feb 2023
Our School became the proud recipient of the rolling trophy at the INNOTECH DIGIFEST inter-school competition held at GEMS Our Own English High School Sharjah, Girls. This is the school's second consecutive win at the competition. The focus was to encourage aspiring student entrepreneurs to use technology and disruptive ideas to achieve the Sustainable Developmental Goals and enhance UAE'S SDG Index.
The first place in the Poster Design junior category has been won by Balatharun Kiruba Sarkar (2D). Om Arun Thombre (12A) and Sachin Sucheendran (10C) won first place in the programming and photo magic categories, respectively. Arjun Bomma (11C) received third place in Website Designing and the senior team consisting of Mohammad Farhan (11C), Amin Salim Khot (11E), and Muhammad Haaziq (11E) received third place in the Innovation Challenge.
Congratulations to the winners!